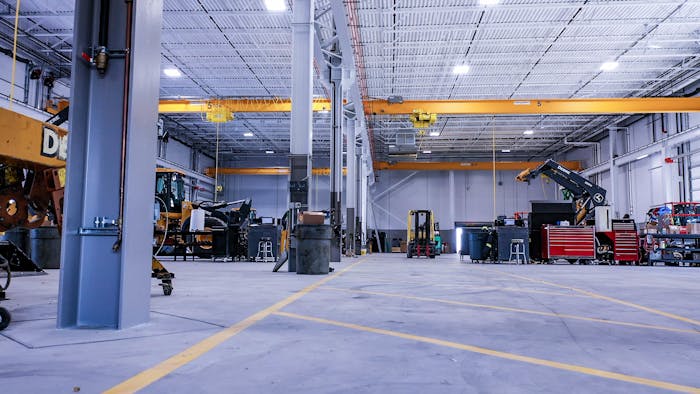 West Side Tractor
West Side Tractor Sales has added a new John Deere Certified Rebuild Center to its Lisle, Illinois, headquarters.
While West Side Tractor has completed several rebuilds already, the Rebuild Center will be its first facility with designated tooling and spaces for rebuilding machines. It features a 16-bay shop and a clean room with craning capabilities specifically for rebuilds. Company technicians complete dedicated machine-specific training before they can be part of the company's ReLife team.
At a fraction of the cost of buying new, certified rebuilds offer a solution for customers with production-class machines nearing end-of-life status. The center uses consistent processes to inspect the condition of a machine and assess its performance.
Once a specific machine's needs are understood and communicated to the customer, a customized rebuild plan is developed based on the customer's needs. The rebuild is then conducted by certified technicians. The result is a machine that meets the customer's expectations for performance, durability and cost, says West Side Tractor.
Knapheide sponsors AED Foundation's Technicians of the Year Award
Knapheide Manufacturing will be the exclusive sponsor for the Associated Equipment Distributors' Technician of the Year Award. Instituted in 2020, the award recognizes technicians from each region and showcases the "critical role that technician play in our industry," says the AEDF. Winning technicians will be recognized at the foundation's fundraising gala on May 24 during the association's Summit annual meeting.
"This is a unique opportunity that allows us to recognize top-performing technicians from across the U.S. and Canada and to support the work of The AED Foundation in creating a more stable future for the industry," says Mandar Dighe, Knapheide vice president of sales and marketing.
ARA names president, board
The American Rental Association has named Beth Hoff Blackmer, president of Aspen Rent-All, Basalt, Colorado as board chair and Dan Hooks, president and CEO of Party Reflections, Charlotte, North Carolina, as its 59th president. Other board members include Scott Irwin, Delux Rental, president-elect; Doug Haas, Crown Rental, region six director; Andrew Heessacker, Arvada Rent-Alls, region seven director; Steve Ricci, Bigfork Rentals, region eight director; Angie Venekamp, Rental Network, region 10 director; John Jeanguenat, RentalMax, board member; and Scott Pevey, Ditch Witch, associate member director.
LiuGong honors two North American dealers
Midwest Ready Mix & Equipment Inc., of Vermillion, South Dakota, and Jersey Rents Equipment Sales & Service of Bayville, New Jersey received LiuGong Machinery partnership awards, recognizing 10 years of partnership with LiuGong North America. Midwest Ready Mix, owned by Dave Hertz, has been in business since 2002 and also represents LiuGong's Dressta brand. Robert Mennona Sr. founded Jersey Rents in 1984; the company has two locations and covers New York City, Staten Island, New Jersey and portions of Pennsylvania.
H&E Equipment opens Lodi branch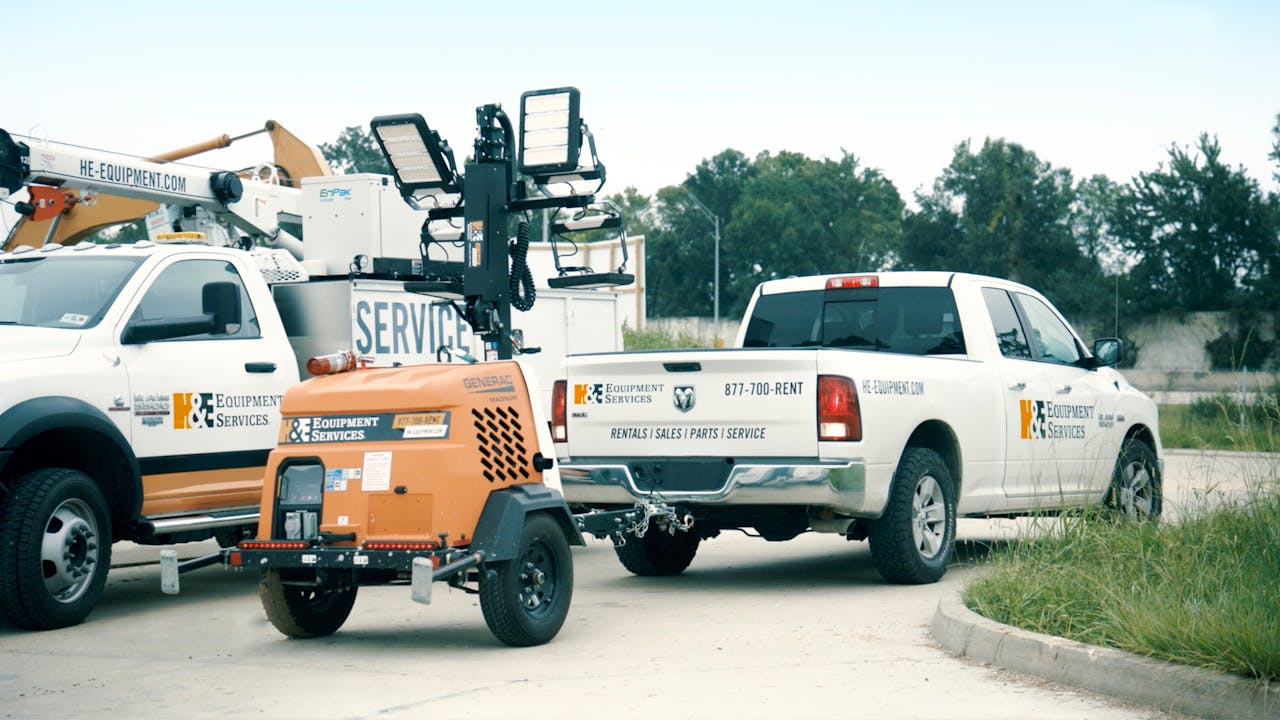 H&S Equipment

H&E Equipment Services has opened a new branch in Lodi, California. Located on three acres, the 11,600-square-foot facility features a fence yard area, offices, parts warehouse and six-bay repair shop. Offering aerial lifts, telescopic forklifts, earthmoving machinery, compaction equipment, generators, compressors, the location will service the Stockton and Central Valley area. It is the company's 10th location in California.
In addition equipment rental, the branch offers new and used equipment sales, parts availability within 24 hours for most items, training and in-shop and mobile service repairs.