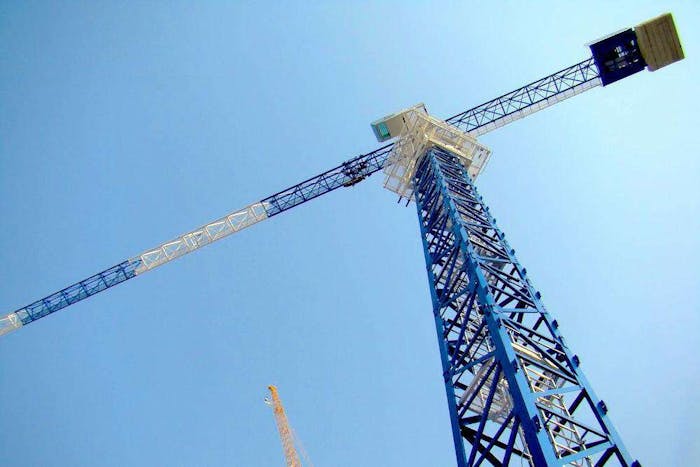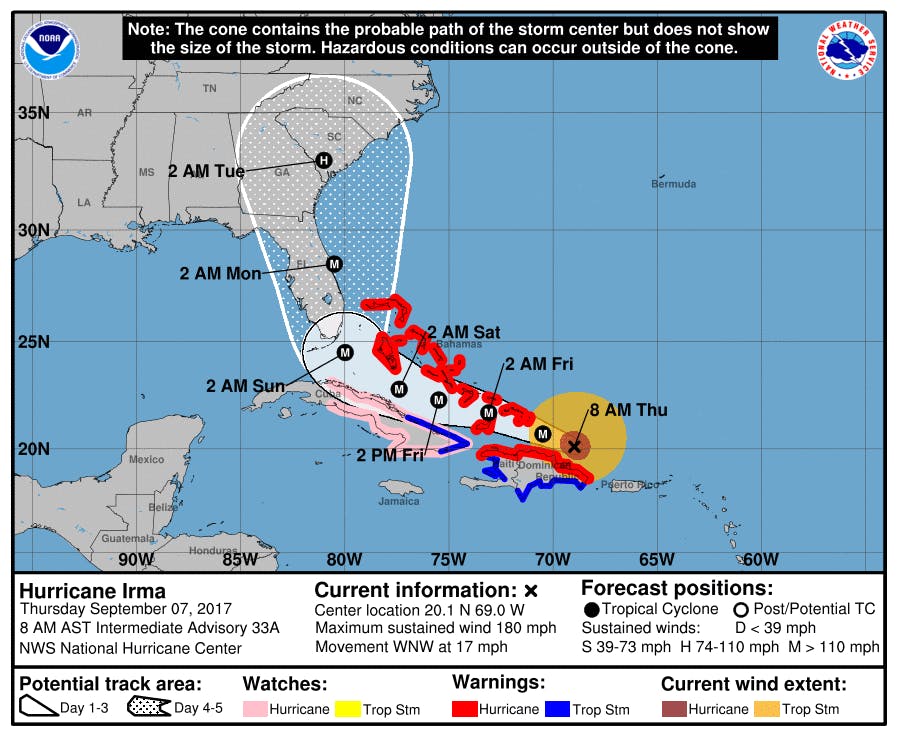 Miami officials are concerned about the 20 to 25 tower cranes that are on construction sites in the city, as Hurricane Irma barrels toward Florida.
The cranes can withstand winds up to 145 mph, but not a Category 5 storm, the city says. The National Weather Service reports that Irma is packing maximum sustained winds of 185 mph.
The cranes cannot be removed in time before the storm could hit the area, currently predicted to be Sunday morning. The arms on the cranes will have to remain loose, as locking them down would create greater wind resistance and more of a risk. One fear is that the cranes could collapse and the heavy counter-balance crash into nearby buildings.
For that reason, the city is urging all high-rise residents near cranes to not stay in the buildings if an evacuation is ordered. Evacuations have already been ordered for low-lying areas in South Florida and Miami Beach, in anticipation of flooding from the storm.
Those who choose to ride out the storm in a high rise will find the safest place in an interior, concrete stairwell, the city says.
The city has ordered all construction sites in Miami to be on lockdown, except to prevent items from becoming projectiles in a storm. The governor has also suspended tolls on all roads in the state to ease evacuations and storm preparations, and lanes previously closed for construction will be opened.