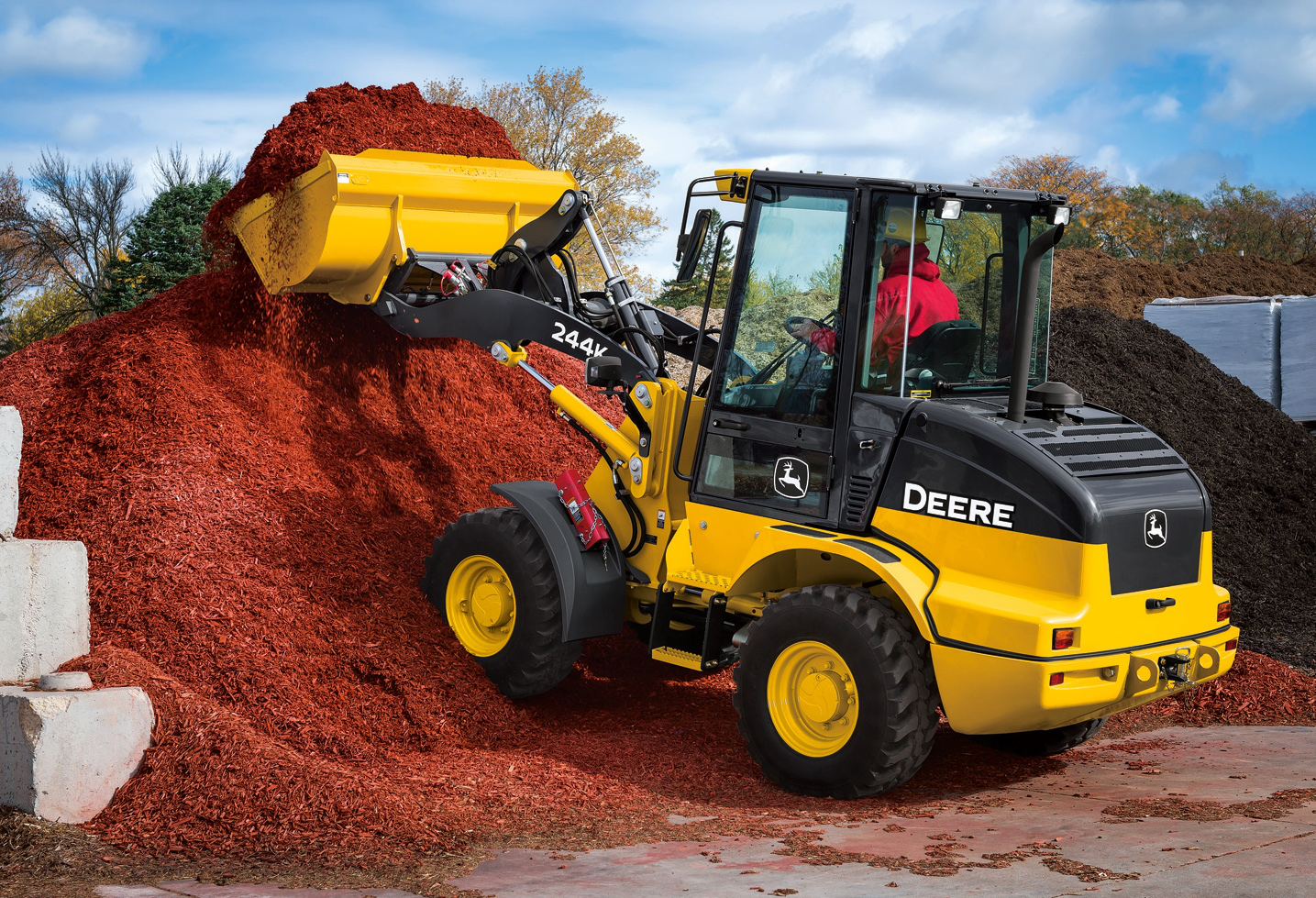 John Deere is introducing updated models of its 244K and 324K compact wheel loaders that the company says are now more powerful and more versatile.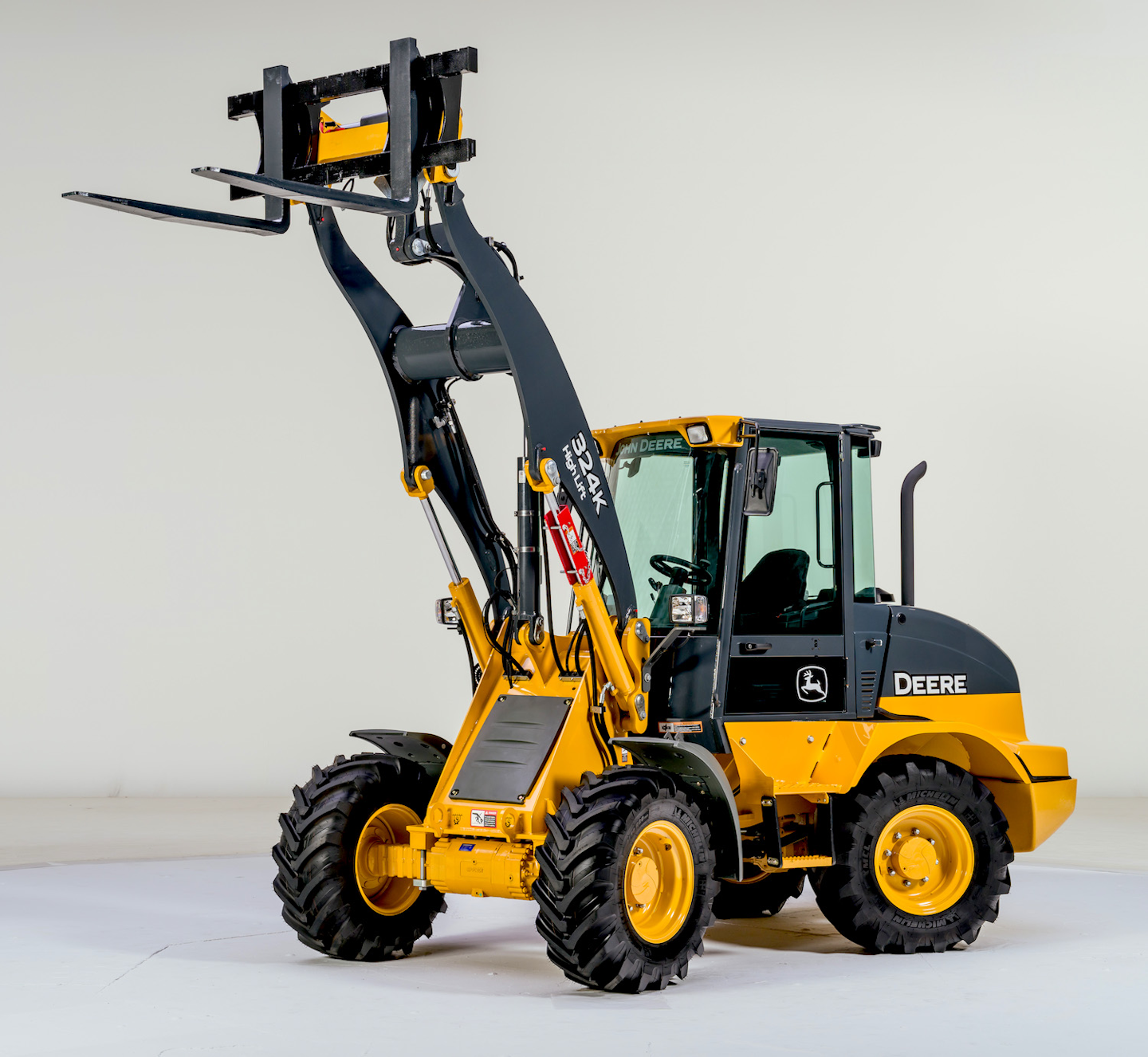 The K-Series versions of these machines were introduced two years ago and this year each new machine has received one major update.
For starters, the 244K-II has been upgraded to a 70-horsepower engine, a 9-percent power upgrade from the 64-hp engine in the previous model. Breakout force remains 10,792 pounds as does full-turn tipping load and travel speed at 8,183-pounds and 17 miles per hour, respectively. Bucket capacity is 1-1.4 cubic yards.
The main change to the 324K is that this machine is now available with a high-lift configuration. Deere says this option is especially attractive to landscaping an aggregate customers and increases height to the hinge-pin, making the machine better equipped to dump into feed mixers and quickly stack lighter loads. This configuration also enables sure rollback to carry loads without spilling and solid stability of lighter materials, Deere says.
The 324K retains the 70-hp engine, 12,364 pounds of breakout force, 9,766-pound full-turn tipping load and 1.4-2 cubic-yard-bucket capacity of the previous model.
Both machines feature oscillating stereo steering that delivers a smooth turning radius up to 20 percent tighter than comparable models, boosting both cycle times and material retention when working in rough terrain, Deere says. A 100 percent front differential lock activates via a joystick pushbutton, and manual low-speed differential lock provides traction for large bucket loads.
Both new machines are compatible with a large selection of Deere Worksite Pro attachments and can be equipped with optional higher flow hydraulics to run heavy-duty attachments like snow blowers and cold planers. A skid-steer-style quick coupler is another available option.