The big show is fast approaching, and ConExpo exhibitors have given us a sneak peek into what they'll have in store for those attending the March 7-11 massive exhibition. To view previous preview entries for ConExpo 2017 click here. Here's the spotlight on three exhibitors in the Gold Hall/Lot areas:
JLG Industries, booth G-3946
The company will launch nine new products in the boom, scissor and telehandler categories. Also on display will be the 400S telescopic boom aerial lift, which has a lift speed of 33 seconds and a 4.25 mph drive speed. An engine swing-out tray provides greater serviceability access.
Other equipment on display: The SkyTrak 10054 telehandler and 1932R electric scissor lift; Jerr-Dan product.
Custom Equipment, booth G-3828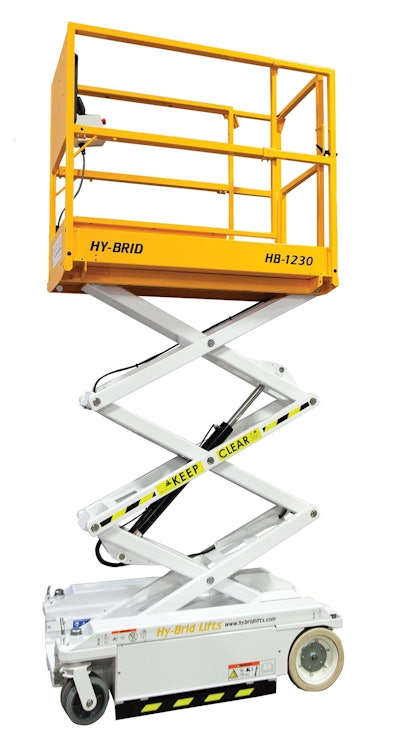 The HB-1230 zero-turn-radius scissor lift by Custom Equipment offers lifting capabilities for projects on delicate flooring. An alternative to mast lifts, the 18-foot working height lift allows increased maneuverability in confined spaces.
The unit's 30-inch-wide by 55-inch-long platform can hold 550 pounds, and features an extension that adds nearly 29 inches of length, allowing users to lift more tools and supplies. Weighing 1,610 pounds, the machine has dual front wheels to help distribute its weight. Th counter-rotating wheels reduce friction so users can maneuver over tile or carpeting without marking or causing tears.
Other equipment on display: Hy-Brid HB 1430.
Genie, booth G-3382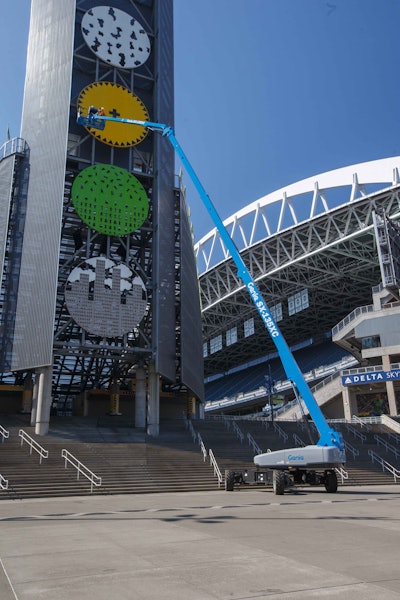 The SX-136XC self-propelled telescopic boom lift has 90 feet of outreach, 660 pounds of unrestricted lift capacity, plus the ability to work 19 feet 8 inches below grade.
The lift propels operators to the full 136-foot platform height in 2 ½ minutes and drives at full height. Using a 74-horsepower Deutz engine, the unit has four-wheel drive and four-wheel steer capabilities. The machine's new boom has an 18-foot to 30-foot Telescoping Jib Extend jib, offering operators up and over capabilities, as well as 125 degrees of jib articulation.
Booth activities: Safety and parts accessory display, new equipment introductions and technology showcase.
Other equipment on display: Genie GTH-844, GTH-636 and GTH-5519 telehandlers, GS-4069 RT and GS-4047 scissor lifts, SX 180 and SX-150 telescopic booms, Z-62/j40 AWS and Z-60/37 FE articulating booms and RL-4 light tower.