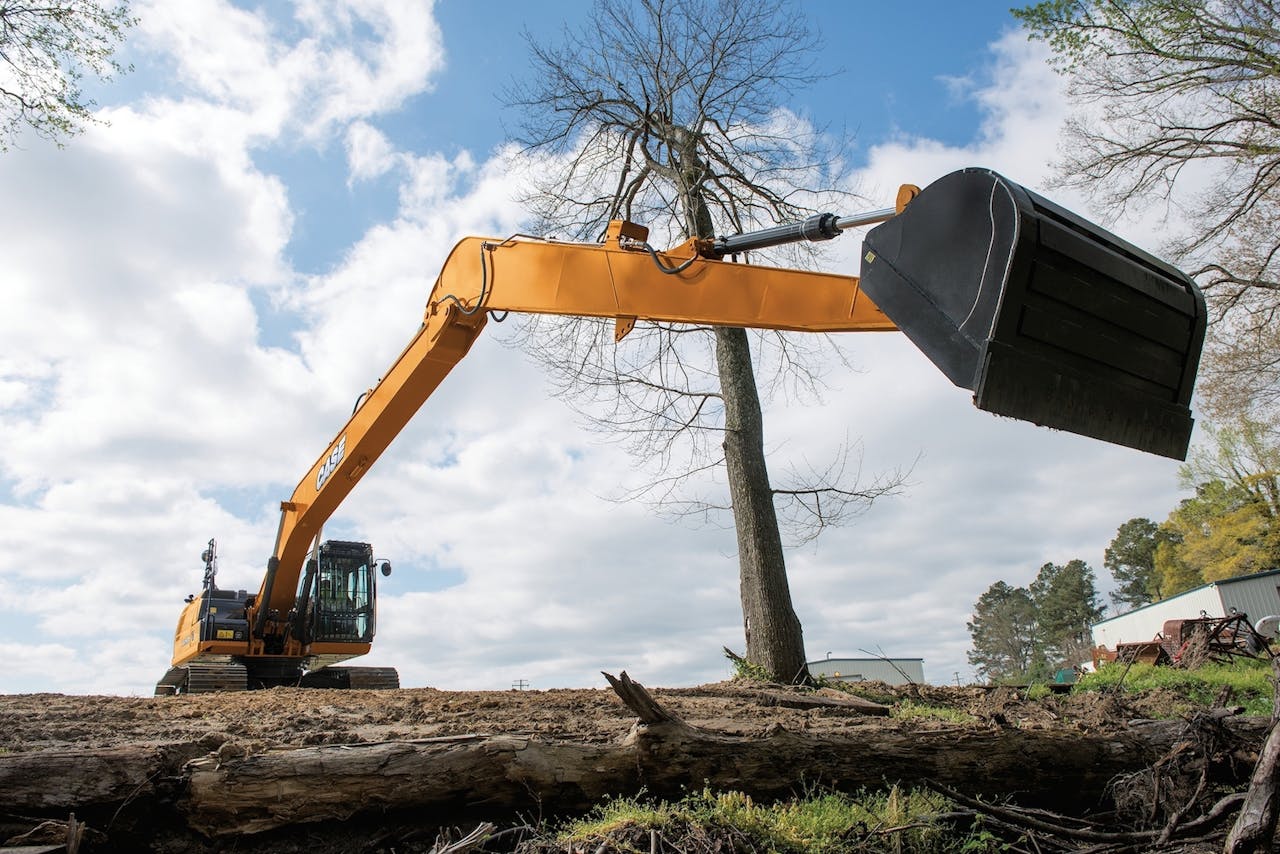 Case Construction Equipment has announced the addition of two long reach crawler models to its D Series excavator lineup.
For deep trenching, sloping, demolition, dredging, digging in sand or gravel pits or any other jobs that require the performance boost of a longer reach, the CX210D LR and CX250D LR feature an elongated boom and arm.
Both new models are powered by Tier 4 Final engines that employ selective catalyst reduction (SCR), do not require a diesel particulate filter (DPF) and therefore, no regeneration. Here's a quick look at specs for each machine.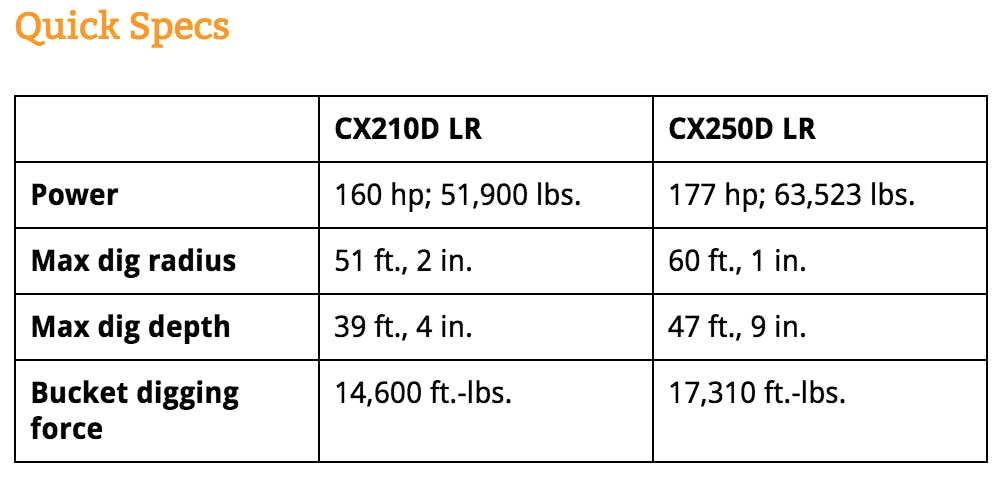 Beyond the benefit of no regen times, the engines boost fuel efficiency by 9 percent on the CX210D LR and by 14 percent on the CX250D LR.
Case says operators can expect faster cycle times with these long reach models thanks to a new electronically controlled pump, a larger control valve and multiple sensors working along with the company's Intelligent Hydraulic System. The system, Case says, works to make use of the machine's hydraulic power and momentum through four integrated control systems:
•   Boom Economy Control (BEC): Reduces rpm by using gravity during boom down and swing
•   Auto Economy Control (AEC): Reduces rpm during idle and automatically shuts down the engine after a preset time
•   Swing Relief Control (SRC): Reduces hydraulic power at swing start
•   Spool Stroke Control (SSC): Adjusts hydraulic pressure during digs
Improvements to the SSC also allow these excavators to re-use hydraulic fluid whenever possible in order to improve cycle times and efficiency.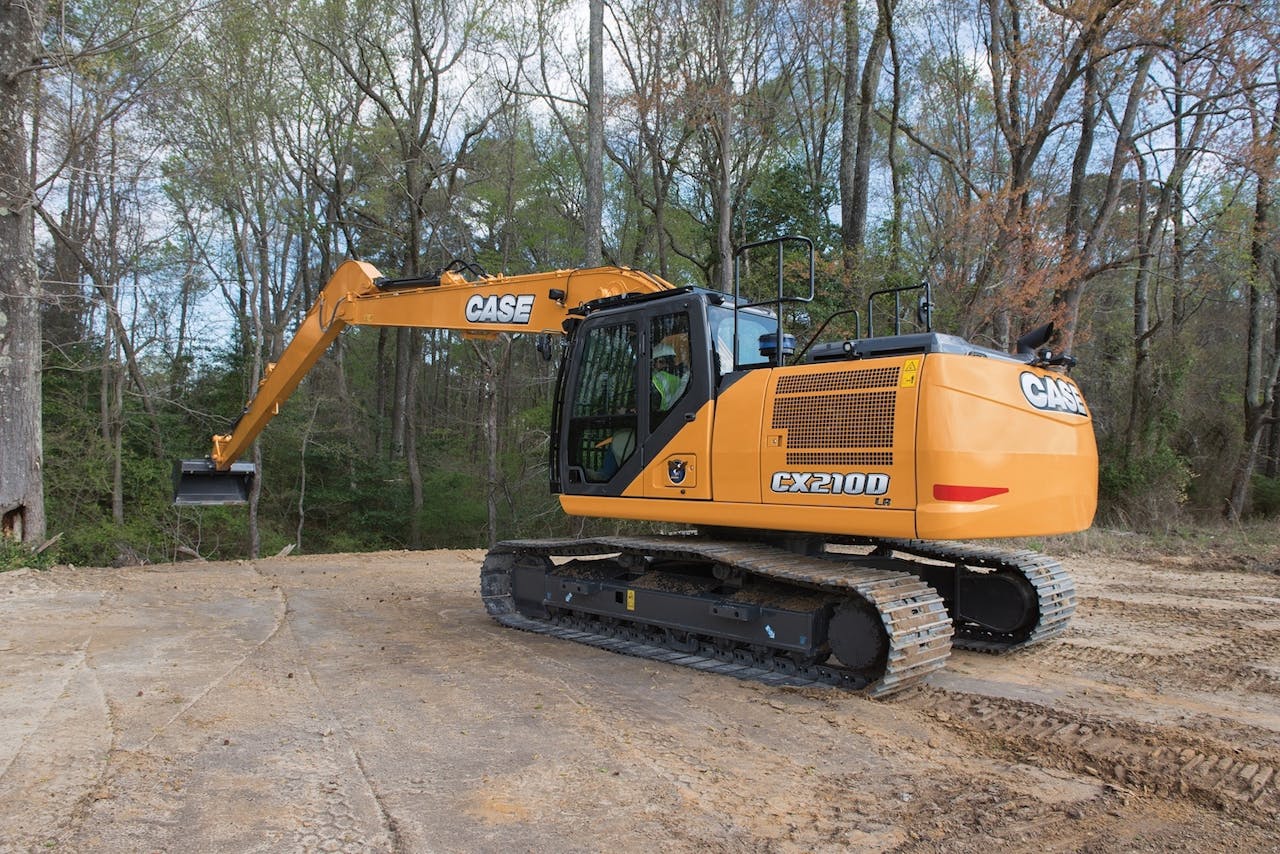 In addition to these hydraulic control modes, operators can select from three working modes: Speed Priority, Heavy and Automatic which tailor machine energy to the power needed for the job at hand. A Free Swing feature comes standard on all D Series excavators and boosts performance in craning, laying or lifting offset loads. Operators will also be able to choose between ISO and SAE controls with an easy pattern selector.
Inside the pressurized and iso-mounted cab, operators will find best-in-class cab space, a standard Bluetooth radio and the feed from a standard rearview camera on a 7-inch widescreen monitor. And because each D Series excavator comes with a three-year Advanced Case SiteWatch telematics subscription, operators can access real-time performance, fuel consumption, operating hours and other machine data.
Case is also offering an optional LED working light package the company says provides light three times brighter than halogen. The package includes six lights and a side-view camera.