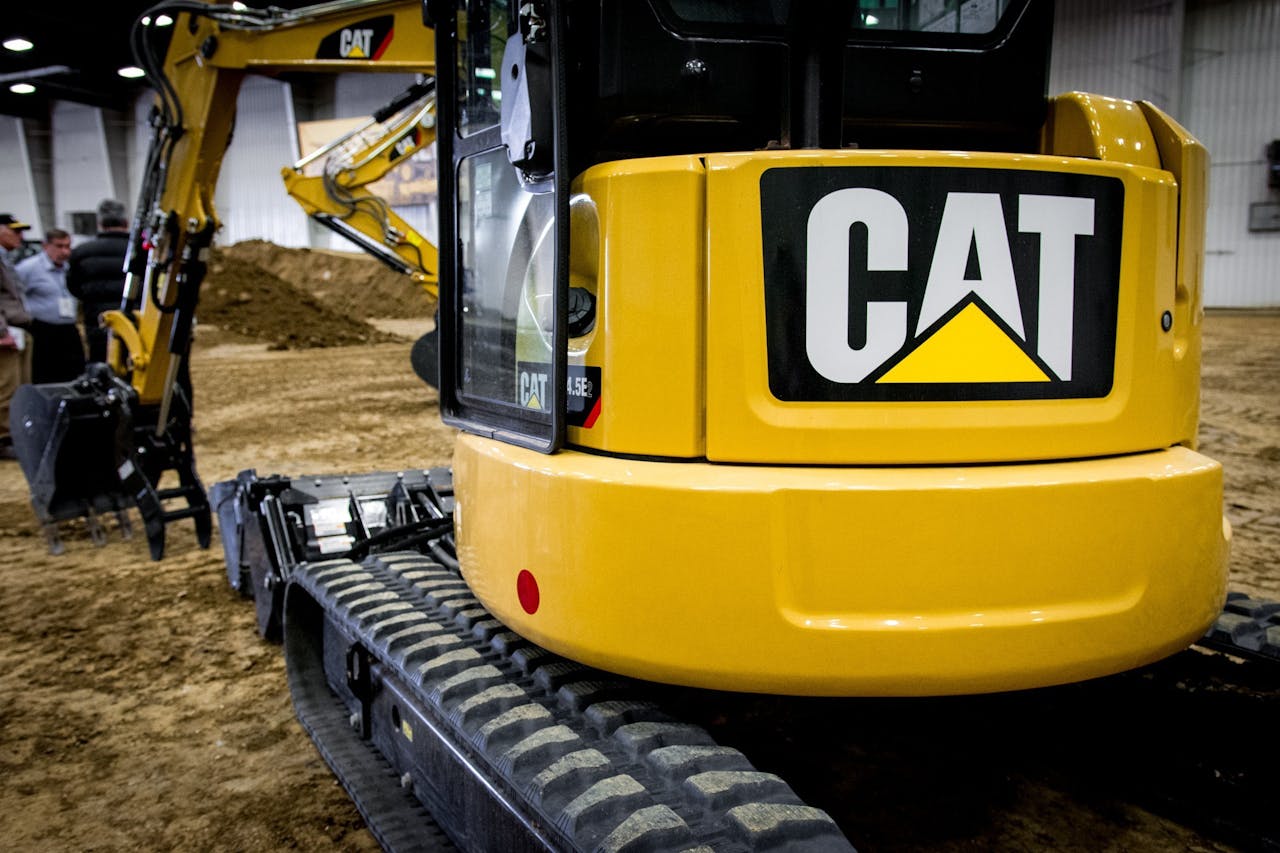 Though things aren't looking any brighter for Caterpillar on the financial front, chairman and CEO Doug Oberhelman says he is pleased with the effects of an ongoing cost reduction plan.
The company today reported first quarter sales and revenues of $9.5 billion, down 26 percent from the first quarter of 2015.
Operating profit plummeted 71 percent to $494 million for the quarter. In light of the earnings, Cat has slightly decreased its outlook for 2016.
"While many of the industries we serve are challenged, we remain focused on what we can control: the quality of our products, our market position, safety in our facilities and continued restructuring and cost reduction," Oberhelman explained in a statement.
"In fact, our period costs and variable manufacturing costs in the quarter were nearly $500 million lower than the first quarter of 2015."
Caterpillar began a cost reduction plan in the 4Q designed to save the company $1.5 billion over the next few years. As part of the plan, the company estimated workforce cuts from 3Q totals could reach as high as 10,000 by 2018.
Since the restructuring plan was announced, Cat has cut its global workforce by 8,600 employees—5,300 of which were cut as a direct result of the restructuring plan. Since the first quarter of 2015, Cat has cut 15,100 employees around the world with 8,000 of those in the U.S.
Caterpillar says the primary reason for its decrease in 1Q sales was lower volume, saying that demand for new equipment declined sharper across all segments than did the demand for aftermarket parts.
Construction sales fell 19 percent to $4 billion while Resource Industries and Energy and Transportation fell 26 percent and 33 percent to $1.4 billion and $3.2 billion, respectively.
On the construction side Cat says it continues to "see competitive pressure that started in the last half of 2015 driven by excess industry capacity, unfavorable currency pressure and an overall weak economic environment." The company expects this pressure to continue price deterioration at least for the remainder of 2016.
And as far as oil prices go, despite having improved since the start of the year, Cat says "it is not clear at this time that the current price level is either sustainable or sufficient to drive increased demand for equipment." Therefore, no "turnaround in demand" is forecast for in the 2016 outlook, which we'll get to shortly.
North American sales fell 26 percent due primarily to lower demand from the energy and transportation markets. Sales in Latin America fell 43 percent while sales in Europe fell 24 percent and in Asia 23 percent.
On the profit/loss side, Resource Industries continues to be the company's largest pain point, losing $96 million for the quarter, a 200 percent decrease.
But all of Cat's segments were down for the first quarter, with construction profit down 41 percent to $440 million, and energy down 60 percent to $410 million.
Looking forward to year-end results, Cat now expects sales between $40 billion and $42 billion with a midpoint $1 billion lower than the $42 billion forecast with the 2015 full-year earnings report.
Despite the mining difficulties the company has been dealing with for the past few years, the earnings report notes an increase in commodity prices along with some signs of improvement in Chinese construction equipment sales.