Cat gave a sneak peek of its 415F2 IL skip loader at the recent World of Concrete show, showcasing a machine that has its primary customer base with West Coast users.
"Contractors there use it as a grading machine, and find it especially useful in areas where you can't fit a larger­ size grader," says Sherrie Williams with Caterpillar.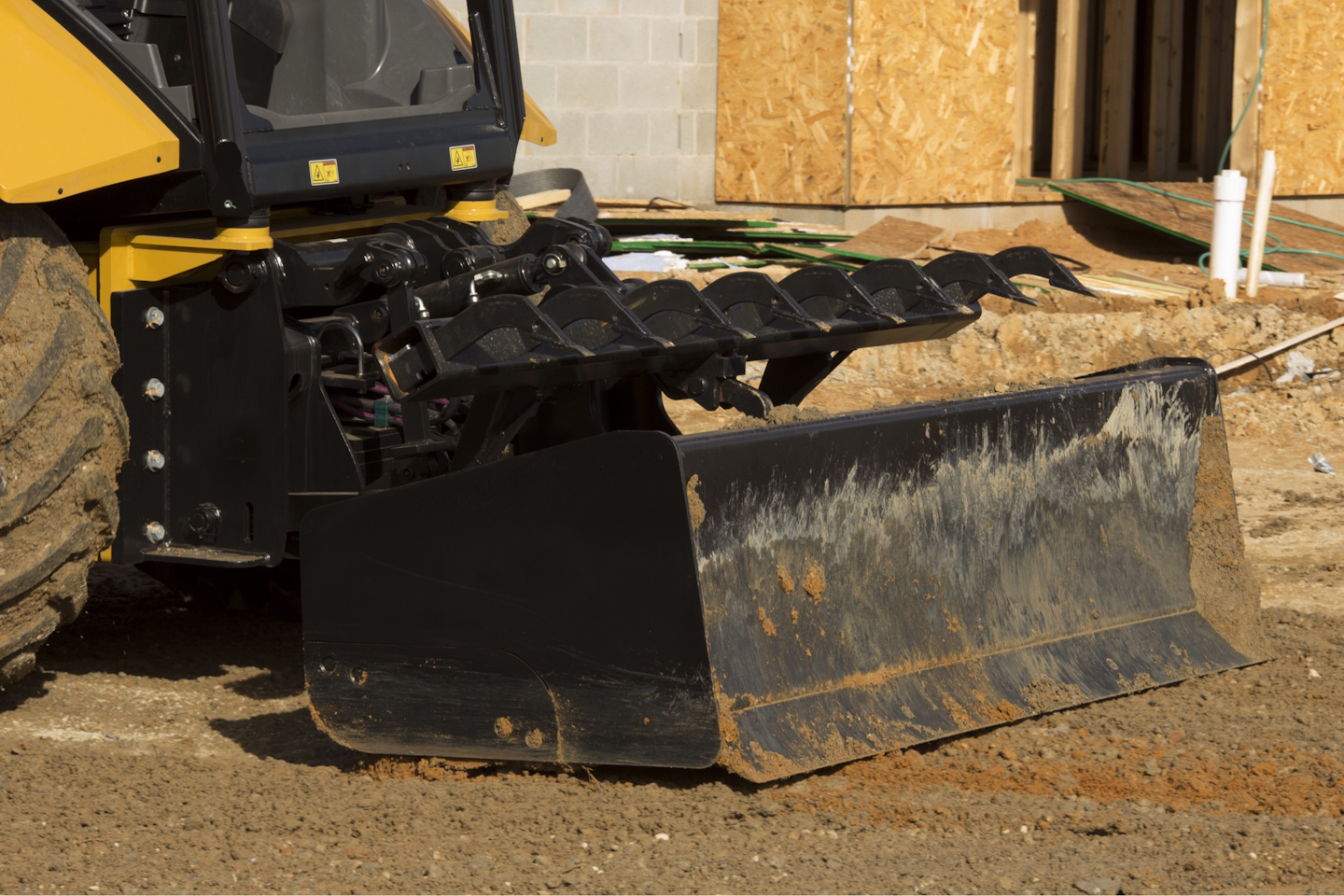 The 415F2 IL ("IL" stands for "industrial loader," although the common name is skip loader) was built on the 415F2 platform, with two major differences from the backhoe version. The cab has a seat that rotates to the right side, instead of doing a 180 to face the back end (as is the case in backhoes).
When operating the machine, this angle gives operators visibility both to the box blade and to the front of the machine. And instead of a backhoe, the back end has an integrated three­point hitch and optional box blade/scarifier.
The all­ new cab has ample legroom, simplifying the air­suspension seat rotation. The operator can engage the the differential locks on the machine by using a floor­mounted pedal or by using the push button on the loader joystick.
The finger lever pilot controls ease operator effort, "and give operators the feel they need at the controls," Williams says. The router wear blades on the Cat­built box blade/scarifier can be unbolted and flipped, doubling the life of this wear edge.
The 415F2 IL comes standard with the single­tilt rear hitch; an optional dual­tilt hitch is also available.