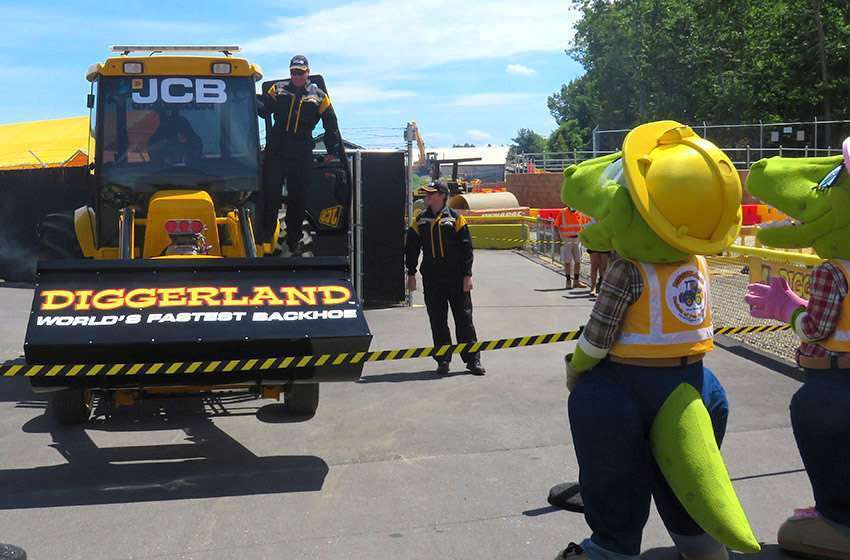 Diggerland USA, the first and only construction equipment theme park, has kicked off its second season with a bang, adding to its long list of rides and attractions for kids young and old to enjoy.
Earlier this month, JCB, which supplies the majority of the heavy equipment that make up the park's rides, celebrated Diggerland's first anniversary by making the park the official home of the famous JCB GT backhoe.
The 1,000-horsepower GT was dreamed up by JCB engineers in 1986 and in November set the Guinness World record for fastest backhoe in the world, reaching a speed of 72.58 miles per hour.
The backhoe has made appearances the world over but will now call the West Berlin, New Jersey, park home. Diggerland says the machine will also travel with the park's events team.
Diggerland also announced that starting today park patrons will be able to ride an ARGO, an 8-wheeled amphibious vehicle, on a new off-road course. In addition, the park will also act as a vendor for the ARGO, offering rentals and the ability to purchase the unique vehicle.
"We are always looking to add new attractions to our park," said Ilya Girlya, co-owner of Diggerland USA, in a statement. "We instantly knew the ARGO was a must-have. It's like nothing we've ever seen before and we're very excited to give our guests the chance to drive them."
The GT and ARGO join a fleet of JCB WorkMax 800 utility vehicles which the park announced in March. In all, the park offers 25 attractions.