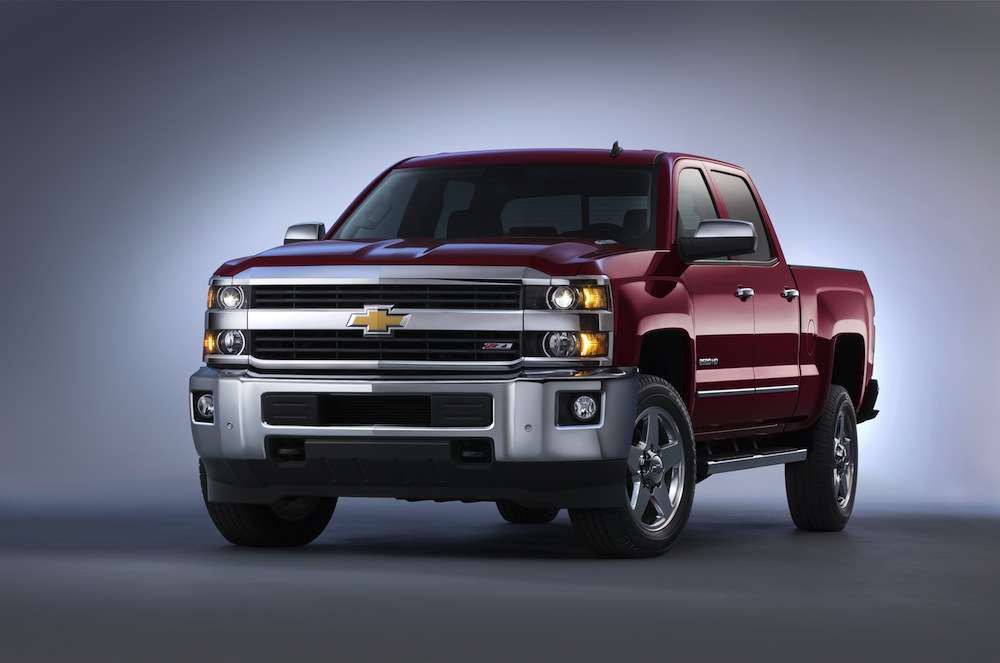 General Motors has issued a limited recall on its 2015 heavy duty pickups due to a manufacturing error that could cause a fuel leak.
The automaker is recalling 51 2015 Chevrolet Silverado HD and GMC Sierra HD pickups equipped with diesel engines and dual fuel tanks built between February 11 and February 19, 2014.
GM says that the nuts on the fuel pipe connections on both sides of the diesel fuel transfer pump may not be properly torqued. The loose connection could cause a fuel leak which could lead to a fire.
Owners of affected pickups will be notified soon by GM to schedule a visit to their local dealership to tighten the the connections.
Chevrolet owners may contact GM customer service at 1-800-222-1020 and GMC owners at 1-800-462-8782. The GM recall number is 14067.