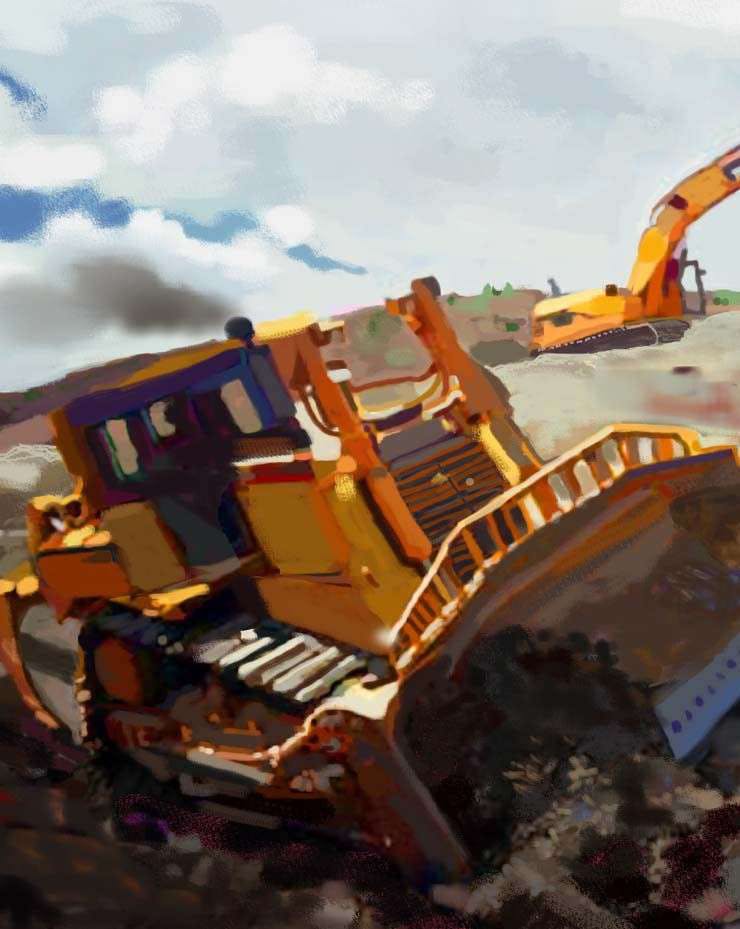 There are some who would say that art and construction are polar opposites.
But if you've ever watched a dozer sculpt a nondescript area into multi-level home site, you know differently. And to artist Brad Burns, construction creates one of the best canvases for another art form: commissioned paintings.
To prove his point, he's issued this offer: Email him your best jobsite photo by May 1st and he'll put it in the hopper to win a painted version, valued at $2,499.
He asks for sharp, good quality photos of any construction scene you'd like to see rendered as a work of art. To get a feel for his style, go to his website.
"I'm getting the full gamut of submissions," Burns says, "but I know that construction people like to see big, heavy machinery."
Burns says his objective is to capture the essence of construction through the use of open gestures and broad brushstrokes, making use of color, shadow and detail. Past commissioned paintings have included work for Ghilotti construction, Overaa Construction and online auction firm IronPlanet.