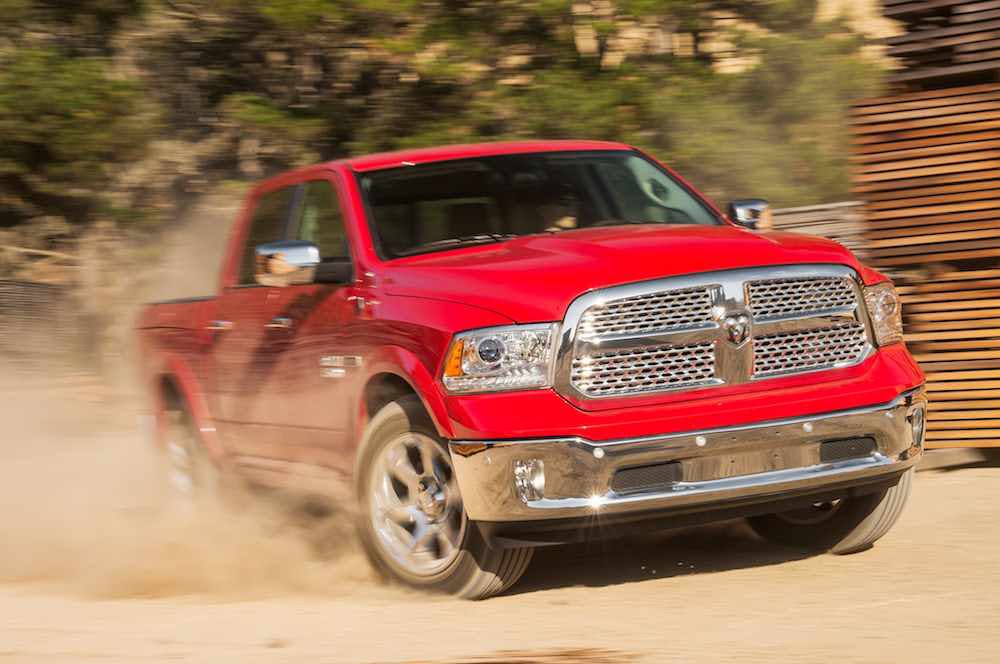 The 2014 Ram 1500 EcoDiesel hasn't hit dealerships yet, but the fuel-saving truck is already a hit.
Chrysler announced Wednesday that between February 7 and 10, more than 8,000 orders were placed for the Ram 1500 EcoDiesel–which filled the initial round of orders being offered for the truck and accounting for about half of the truck's total production in a month.
Ram credits the truck's recent EPA fuel economy rating of 28 miles per gallon highway for driving demand and the critical praise it has received–including the first ever back-to-back Truck of the Year award from Motor Trend–hasn't hurt either.
The EcoDiesel V-6 is paired with an eight-speed transmission and produces 240 horsepower and 420 lb-ft of torque. The engine is sourced from Italy's VM Motori, which has supplied Ram with engines since 1992.
The 1500 EcoDiesel is currently the only half-ton diesel on the market and starts at $30,465 and is $2,850 more expensive than the 1500 equipped with a 5.7-liter Hemi V-8.
In October, Chrysler executives noted concern over whether they would be able to fulfill demand for the truck based on the enthusiastic reception from customers the Ram 1500 EcoDiesel announcement received. And now, following the first weekend Chrysler took orders for the truck, Ram brand director Bob Hegbloom told Automotive News that demand for the diesel truck actually "doubled or tripled" what they had anticipated.
Hegbloom told Automotive News that 400 of the orders had already been sold to customers, which is about five times the normal amount Ram sees for a pre-launch truck.
Ram says that although the first allocation of orders has been filled, customers who special order the truck will have priority in the build. The automaker says orders from dealers will only be filled once sold customer orders are filled.
Chrysler will begin another round of orders in March.