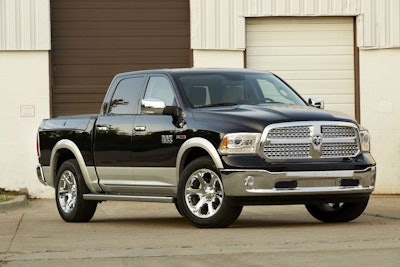 We know we're excited about the 2014 Ram 1500 EcoDiesel. And, judging by the clicks articles about the upcoming truck have gotten since its announcement in February, we know our readers are excited and interested about it too.
Ram has been hearing much of the same. And according to a recent report from Edmunds, the truck maker has heard such a positive reaction to this half-ton with a 3.0-liter V-6 diesel that it's beginning to worry whether it will be able to meet demand.
"Since we announced this, the level of enthusiasm that we have heard from consumers and consumers via our dealers has been almost unprecedented," Sowers told Edmunds. "We did not get this many questions about when, where, how, who, when we launched the all-new 2013 (Ram) truck. We are launching an all-new engine and the phone is ringing off the hook, basically."
Sowers says the truck maker is beginning to worry about its supply because Ram estimated a conservative take-rate of 10 to 15 percent. "We would potentially be limited by our suppliers' ability to deliver engines and transmissions in significantly greater numbers," he said.
The 1500 EcoDiesel will sell for about $4,500 more than the 1500 with a V-6 gas engine. Sowers said the return on investment should come between three and four years.