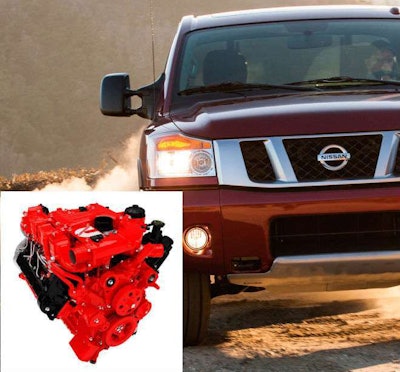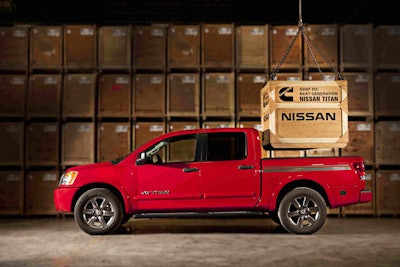 In a surprise announcement Tuesday, Nissan and Cummins revealed a partnership that will result in a turbocharged diesel option for the next-generation Titan at some point in the near future.
Unlike the diesel Ram 1500 announced earlier this year, no release date for this diesel Titan was announced. However, the Titan has the bragging rights of being the first light-duty diesel with a V-8.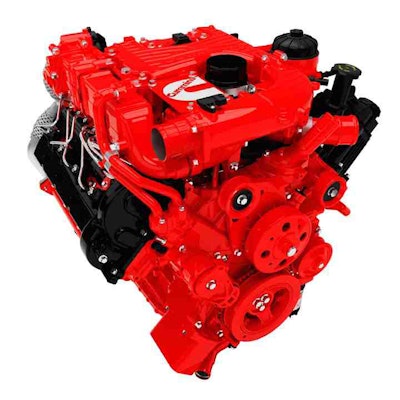 "Truck owners told us there's a demand for the performance and torque of a diesel in a capable truck that doesn't require the jump up to a heavy-duty commercial pickup," Nissan VP Fred Diaz said in a prepared statement.
No exact numbers were given on the new engine's capabilities other than the facts that torque will max out around 550 lb-ft while horsepower will be "more than 300." That's going to impress a lot of folks, especially those who have been considering the Ram 1500 diesel option whose 3.0L V-6 puts puts out 240 hp and 340 lb-ft of torque by comparison.
Nothing was said about what transmission will be paired with the new engine but one thing is for sure, the announcement is sure to at least brighten the fortunes of the Titan which has long been an also-ran in the North American full-size truck market.
Nissan says the 5.0L V-8 is in the late stages of development with the Cummins team going so far as to say that "prototype trucks powered by the Cummins engine are currently undergoing extensive on-highway testing."
The new engines will be built at Cummins headquarters in Columbus, Indiana. The Titan will be assembled in Nissan's Canton, Mississippi plant.