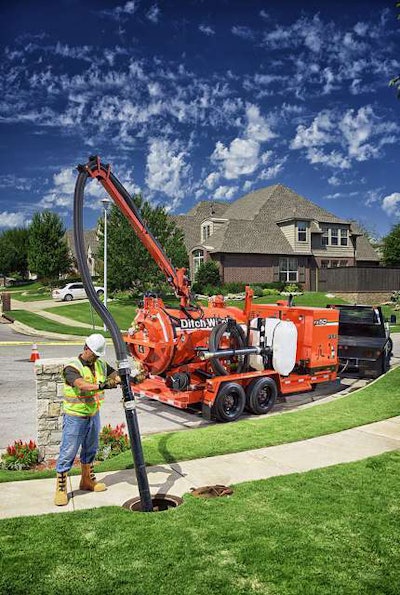 Ditch Witch has added a new model to the company's line of vacuum excavators – the FX50. Useful for a variety of cleanup and excavation tasks, the FX50 is designed for debris removal, HDD support and soft excavation tasks such as potholing.
The 49-horsepower vacuum excavator can be customized with a choice of tank sizes and trailer configurations, as well as a choice of four spoils tank sizes ranging from 300- to 1,200-gallon capacities, and four water tank sizes between 80 and 500 gallons. A standard hydraulic tank door opens fully to maximize spoils removal efficiency. The unit can also be configured with an optional reverse flow feature that enables easy offloading of fluid spoils. 
The FX50 has a Tuthill 1,020-cfm blower and a 3,000-psi, 5-gpm flow water system. Available options include hydraulic booms, water heaters and hydraulic valve exercisers.