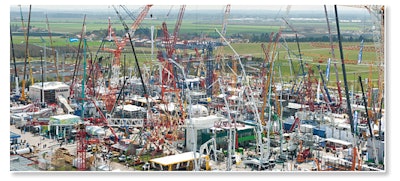 World's largest construction show coming in April
For a full immersion into all things construction, put Bauma 2013 on your calendar. Taking place April 15-21 at the New Munich Trade Fair Center in

Germany, the show is a deep dive into construction equipment, building material and mining machines. But bring your walking shoes: next year's event has added another 160,000 square feet to roughly 6 million square feet of exhibition space.
Even after taking a significant hit with the Iceland volcanic eruption immediately prior to its opening, the 2010 show still had 3,256 exhibitors and more than 420,000, says organizer Messe München International. The 2013 show was fully booked this May, according to the exhibition group.
Online pre-registration is available this month. Those registering online have access to a print@home ticket, allowing you to avoid registration lines. For more information, go to bauma.de/en.
Purchasing a generator: Which is better – diesel or natural gas?
There are many variables to consider when deciding between diesel or natural gas-powered generators.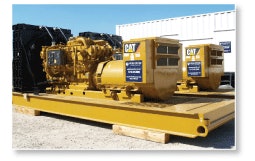 1. Typically, the price of natural gas is lower than that of diesel fuel. However, natural gas generators can cost up to twice as much as comparable diesel models. Generally, the smaller the generator, the less differential you will see in price.
2. While both diesel and natural gas prices fluctuate throughout the year, the cost of diesel is tethered to the global oil supply, so it fluctuates considerably. In a worst case, the cost to refuel your generator could go up hundreds of dollars overnight and could continue to rise unchecked.
3. Natural gas is a cleaner fuel and picking a gas generator can win you green points.
4. Natural gas is more abundant, on a global scale, than diesel. However, diesel may be more widely available near your site, as gas lines aren't ubiquitous. If you need a generator and don't have pipeline access nearby, diesel makes more sense.
5. If you plan to use a diesel generator, check the fuel regularly, because diesel can spoil.