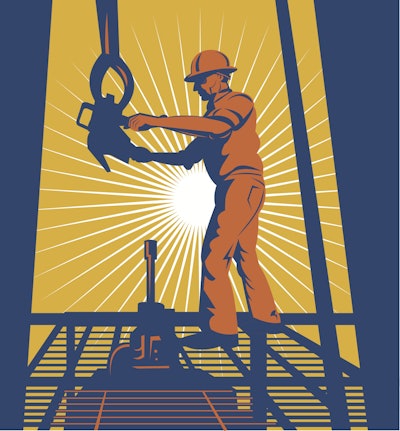 Known as one of the big players in the natural gas industry, Chesapeake Energy announced last week that its drilling crews have tapped into the biggest oil gusher in its history.
The well, located in the Eagle Ford shale area of south Texas, produced 5,400 barrels of crude oil a day for the first eight days of operation, more than twice of most wells in the area.
Bloomberg news speculates that the oil well will help the company better weather the 28 percent drop in natural gas prices this year and avert a cash crunch.
Chesapeake has identifid more than 65 sites in the region for drilling in the next couple of years. Another drilling company, Apache, has two wells going in the same formation producing 2,000 barrels a day.
Meanwhile, the solar energy company Solyndra, propped up by a half-billion dollars in loans from the Federal government, is still bankrupt and producting no energy whatsoever.