Book pays tribute to heavy equipment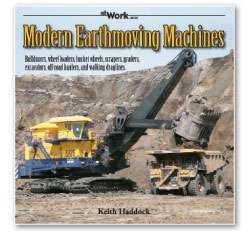 Author Keith Haddock's new book, "Modern Earthmoving Machines," showcases heavy equipment in a format both the equipment operator and enthusiast will appreciate. A 128-page, soft-bound book, the color photo album has chapters designated for dozers, loaders, scrapers, graders, excavators, trucks and other earthmoving machines.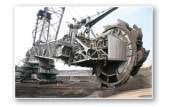 To order a copy, send a check or money order for $42.95 (price includes tax and shipping) to Park Communications, 505 Hegler Crescent, Edmonton, AB. T6R 1T3, or call (780) 434-2840 for more information.
BRIEFS
Hertz buys pump rental company
Hertz has acquired DW Pumps, a pump rental company based in San Leandro, California. DW Pumps, which also has a branch in Sacramento, has a fleet that includes submersible, diesel auto-priming and high pressure pumps as well as generators, auxiliary fuel tanks, electric transformers and accessory items. Hertz expects the DW Pumps acquisition to generate approximately $6 million in new revenue in 2012.
IPAF creates and launches incident database
The International Powered Access Federation has begun a project to collect worldwide data on fatal accidents involving aerial work platforms in order to improve the safe use of equipment. IPAF encourages manufacturers, rental companies, contractors and users to report any known AWP accidents or incidents using the standard form that is available at ipaf.org/accident.
Daimler to increase Freightliner production
Daimler Trucks North America will add a second shift in order to increase production at its Freightliner Truck Manufacturing Plant in Cleveland, North Carolina, adding more than 1,100 new jobs by the end of 2012. Personnel at the plant will increase by 72 percent. A majority of the positions will be filled with recalled workers who were laid off in 2009. DTNA will also hire 100 employees at its nearby Components and Logistics Plant in Gastonia, North Carolina. Hiring will begin in early February.
Weigh in…
Take our poll! Visit EquipmentWorld.com and scroll down the left side of the homepage.
Our current poll:
What are you equpment purchase plans for 2012?
Results from our last poll:
What would you like to see on the Equipment World website?