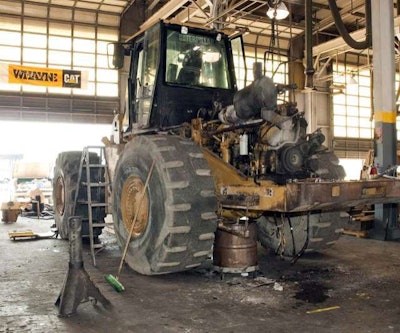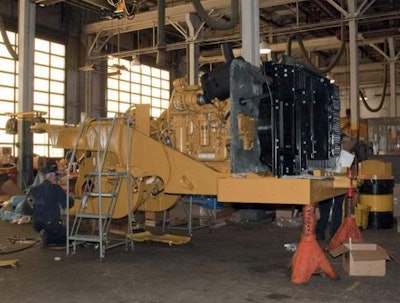 In the 25th year of the Cat Certified Rebuild Program, Whayne Supply delivered the 5,000th machine to be rebuilt under the guidelines that provide customers with like-new machines.
The Cat 980G wheel loader was built to new machine specifications in Whayne's Louisville, Kentucky, shop, where the ceremony was held on Dec. 16.
Last year, Cat dealers completed 500 total-machine rebuilds, which on average cost each owner 40 to 50 percent less than buying a comparable new machine.
During the past 25 years, Whayne has rebuilt 33 different models – the most common being large dozers, wheel loaders and trucks.
A detailed list of machines qualifying for the CCR and Cat Power Train Certified Rebuild Programs is available on the Caterpillar website.