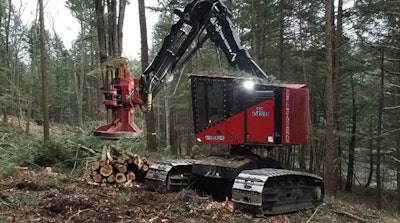 Komatsu America has entered into a definitive agreement to acquire TimberPro, which has headquarters in Shawano, Wisconsin.
The acquisition is expected to close on April 1, subject to completion of the closing conditions, according to a press release.
Established in 2002, TimberPro makes purpose-built forest machines and attachments, offering tracked feller bunchers and harvesters, forwarders, wheeled harvesters, and felling heads, the company says.
"Acquiring TimberPro will strengthen the company's position in the full-tree-length market and enables us to offer a highly competitive range of products for professional logging," says Rod Schrader, CEO of Komatsu America.
Komatsu America is a U.S. subsidiary of Komatsu Ltd., the world's second largest manufacturer and supplier of construction, mining, forestry and compact equipment, in addition to forklifts.