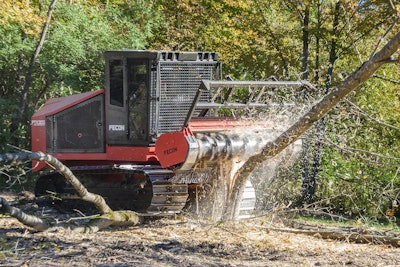 Bob Dieckman will replace Fecon's retiring CEO and founder John Heekin, the company has announced.
Dieckman comes to Fecon from Rotex Global, a Hillenbrand subsidiary, where he served a variety of executive positions for 12 years, most recently as president. Prior to Rotex, he was the chief financial officer of Bascon Manufacturing.
Dieckman will lead the continued growth of the Lebanon, Ohio manufacturer, which produces heavy-duty forestry mulching equipment, including the Bull Hog forestry mulcher.
Established in 1992, the company also manufactures attachments and vegetation management equipment. In 2018, Fecon partnered with LFM Capital for continued growth and development.
Heekin will remain active within the company as a board member.