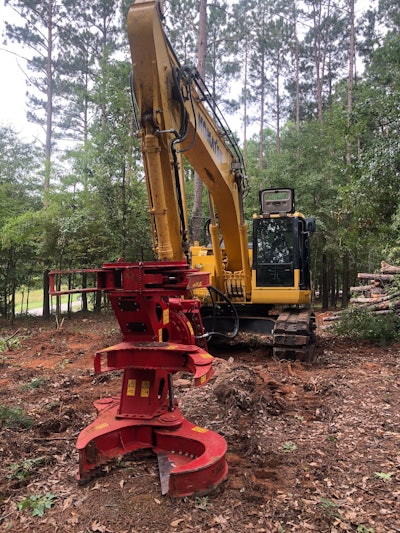 Fecon has designed its new FRS15 shears for excavators to reach and cut more trees in land-clearing, right-of-way maintenance, pruning and tree-thinning operations.
The attachment can rotate 360 degrees, meaning better access to trees and also reducing the need for the operator to reposition the machines. It can slice through trees up to 18 inches in diameter and gather groups of smaller trees in its accumulator arm for continuous cutting.
The attachment holds the tree or trees while cutting. Its arms allow the trees to be removed and then dropped where desired.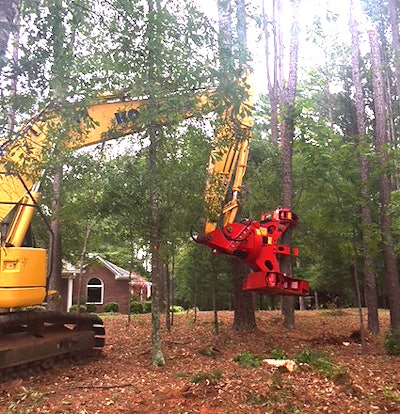 The attachment is designed for excavators of 16 to 24 tons and can run on as little 34 gallons per minute and 4,350 pounds per square inch of hydraulic pressure. Shear rotation requires 11 gpm.
The Hardox steel blade on the shear opens 29.5 inches. The device weighs 3,420 pounds.