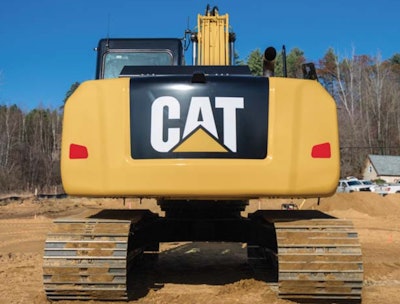 With thousands of the company's employees already accepting early retirement packages and hundreds more having received notice of being laid off, Caterpillar has wasted no time in implementing its sweeping cost reduction plan announced in September.
And over the last few weeks, the company notified upwards of 1,000 more employees across four facilities, one outside the U.S., that their positions would be cut in addition to announcing another factory closing.
Not long after Cat announced 2,100 of its white collar employees would be taking early retirement packages, the company notified 1,000 employees at its Global Information Services division in Mossville, Illinois, of their termination, according to a report from the Peoria Journal Star.
However, the paper reports that 250 of those employees were among those who took the early retirement deal announced the week prior.
And at the company's Decatur facility, another unspecified number of workers began receiving pink slips last week, according to a report from the Herald Review.
In North Carolina, 80 workers will be laid off Jan. 1 at the company's Precision Seals Plant in Franklin, according to a report from the Raleigh News & Observer. The paper reports that plant will be closed, though it's unclear what the fate of the 42 other workers currently employed there will be.
Finally, according to a report from the BBC, Cat announced that it will cut a total of 100 employees from its operations in Northern Ireland. The company has plants in Larne, Belfast and Monkstown and employs about 2,000 people across those facilities.
In September, Cat announced that it would be cutting as many as 10,000 workers by 2018 as part of a plan to reduce costs by $1.5 billion in the face of continued low demand for its equipment, especially mining equipment.
The company also announced that will consolidate or close up to 20 facilities worldwide in that same timeframe. The first facility affected was the company's global mining headquarters located in Oak Creek, Wisconsin. Cat is closing that facility and moving the 250 jobs at that location to another facility in South Milwaukee.