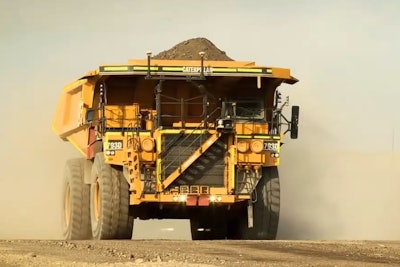 Just weeks after Caterpillar announced a massive cost reduction plan and the departure of its top mining executive, the equipment manufacturer has decided to close down its global mining equipment headquarters in Oak Creek, Wisconsin.
The good news for the employees at the $8.6 million Oak Creek facility is that all 250 jobs at the location will transitioned to a different Cat facility in South Milwaukee, according to a blog post written by that city's mayor, Erik Brooks.
Following Brooks' blog post, the Milwaukee Business News confirmed the move with Caterpillar. The company said the closure is part of its plan to reduce costs by $1.5 billion in the wake of a probable fourth-straight down financial year. The company plans to cut up to 5,000 employees by the end of 2016, and that number could reach 10,000 employees by 2018.
"This consolidation is part of the company's overall cost reduction actions," Caterpillar spokeswoman Lisa Miller told the Milwaukee Business Journal. "The consolidation will begin late this year and will be completed by third quarter 2016."
The closure of the Oak Creek global mining headquarters goes along with Caterpillar's announced plans for consolidations and closures that could affect up to 20 of the company's facilities worldwide. And it's not a surprise that the mining facility was among the first to go since the division's struggles and slumping demand were singled out when the company announced the cost reduction plan.
The closure of the division's global headquarters comes quickly after Caterpillar Mining Sales and Support Division vice president Chris Curfman announced his retirement after 20 years with the company .
Caterpillar's mining division moved into the 120,833-square-foot Oak Creek facility, the former headquarters for Midwest Airlines, in 2010. Oak Creek Mayor Stephen Scaffidi said Cat's announcement was unfortunate, but added that he's confident a new business will take over the facility in a matter of time.
"I was surprised—obviously, I've been paying close attention to what is going on with the mining business, but considering this is a newer location for them and an upgraded facility; I'm disappointed," Scaffidi said. "… I'm sure Caterpillar will aggressively sell it and we'll do whatever we can to assist."