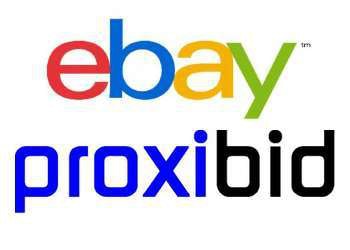 eBay and Proxibid announced at World of Concrete plans to integrate Proxibid's live equipment auctions into the eBay marketplace.
The partnership agreement enables eBay's 155 million buyers to access new inventory previously available only via Proxibid, which handles nearly $3 billion annually in big ticket items such as heavy construction equipment and industrial machinery.
eBay launched its Heavy Equipment Center in December 2013. The site hosts auctions that close every Thursday night, allows buyers to rate sellers partners with its sellers, allowing them to set up their own eBay Stores on the website.
The partnership is a natural one for Proxibid's Ryan Downs, president and CEO, and Jason Nielsen, the senior vice president of operations, who were both with PayPal and eBay prior to forming Proxibid, which now has approximately a million buyers.
Downs credits a large part of Proxibid's success to Market Guard, a proprietary system developed by Nielsen's team that determines a buyers' identity, capacity to pay for a big ticket asset and the likelihood of paying for that asset. "It's the only tool of its kind," Nielsen says. "Market Guard allows us to vet buyers, behind the scenes, in just milliseconds."
"We want buyers to come and stay," Downs says. "Building trust on this scale is crucial." He sees the partnership as a material upside for both companies, as it will expose a larger number of customers to Proxibid's inventory, while enabling eBay to reenter the live auction market.
Rob Francis, GM for emerging verticals in the business and industrial division for eBay, says the partnership is a good fit for eBay, as well. "eBay looks at the demand," he says. "We want to reenter the live auction space, and the partnership with Proxibid is a way to accomplish that quickly."
Although no date has been set for an official launch, both Downs and Francis confirm that representatives from both companies are working aggressively toward a quick launch. Future plans for the partnership include timed auctions, fixed price sales and make offer sales.