The big show is fast approaching, and ConExpo exhibitors have given us a sneak peek into what they'll have in store for those attending the March 7-11 massive exhibition. (You can see other entries in our preview series here.) Here's the spotlight on three exhibitors in the Central Hall:
Takeuchi-US, booth C-20753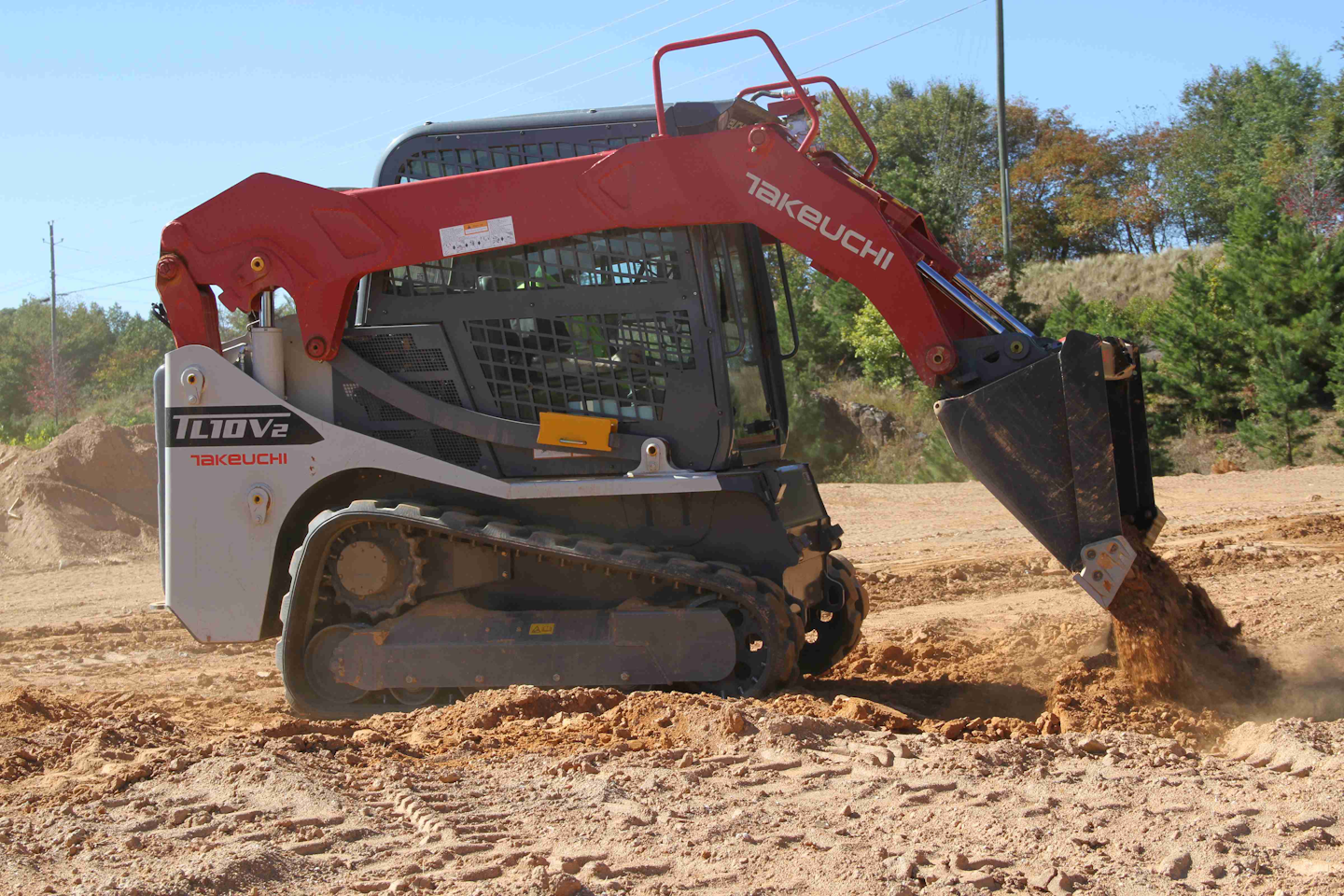 At its Central Hall booth, Takeuchi will display the TL10V2 vertical-lift compact track loader. This CTL delivers 5-percent greater operating capacity over the TL10 radial-lift model. At 10,130 pounds, the model has a tipping load of 7,205 pounds, bucket breakout force of 6,520 pounds and a lift arm breakout force of 5,400 pounds. It also has a maximum hinge pin height of 10 feet 4.8 inches, a fully raised dump height of 7 feet, 11.9 inches and a dump reach of 3 feet 1.4 inches.
Powered by a 3.3-liter 74.3-horsepower Kubota engine, the machine has Active Power Control, which automatically maintains engine power within its optimal performance range.
Wirtgen, booth C-31239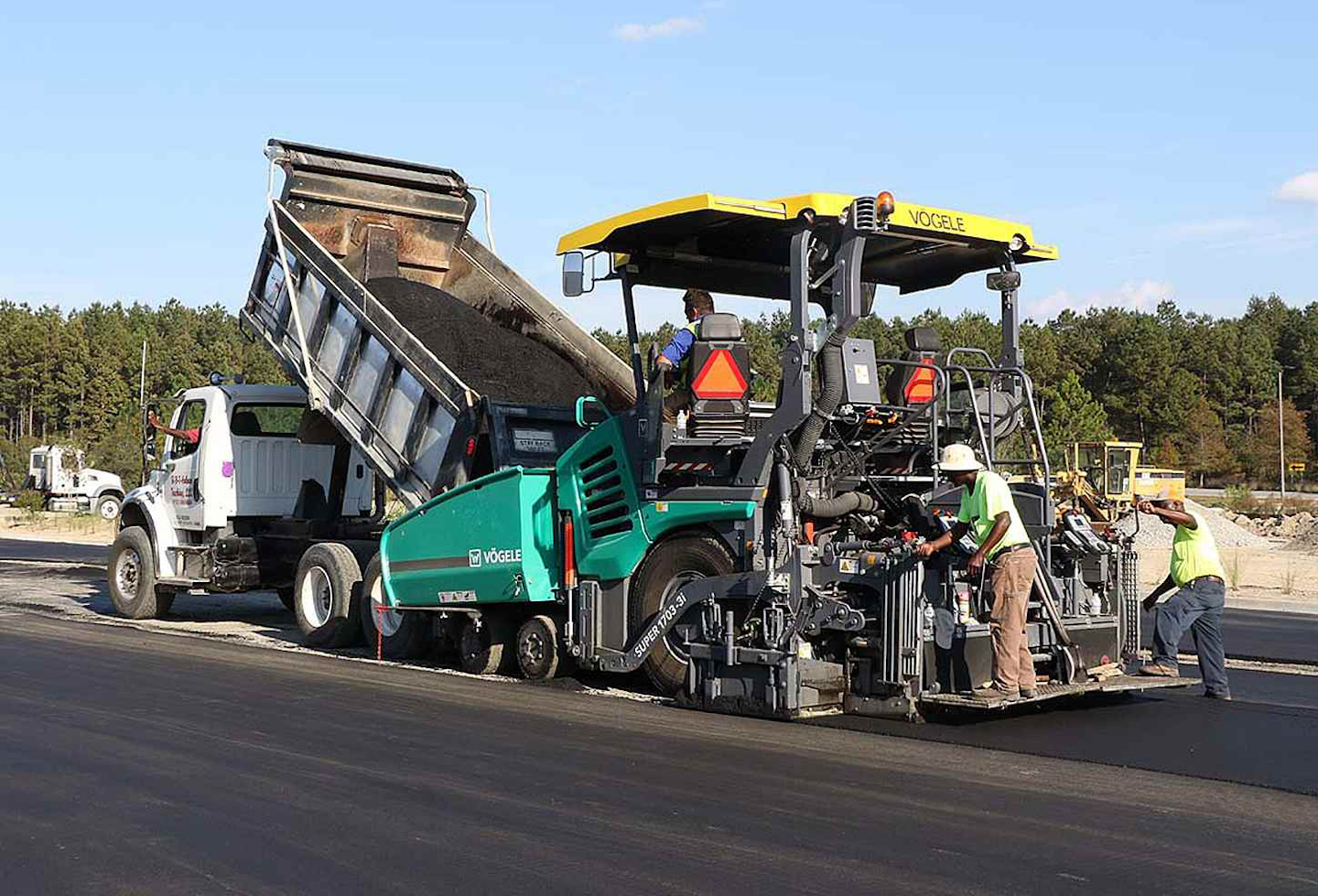 The Vogele Super 1700-3i and Super 1703-3i (pictured) are suitable for a wide variety of applications. Typical jobs are secondary roads and highways, but due to their compact design, they can also be used on commercial and municipal jobs.
Other equipment on display: Six cold milling machines (W 250i, W 220i, W 150 CFi, W 120 CFi, W 60 Ri, and W 35 Ri); SP 64i slipform paver; TCM 180i texture curing machine; Vogele Super 1300-3i, Super 2000-3i and Super 2003-3i asphalt pavers, Super 1800-3i Spray Jet spray paver; PowerFeeder MT 3000-2i Offset; Hamm HD+ Series and DV+ Series tandem rollers; Hamm HD CompactLine compact rollers; H Series soil compactors and pneumatic rubber tired roller; Kleeman Mobicone MCO 11 PRO crusher.
Ditch Witch, booth C-31927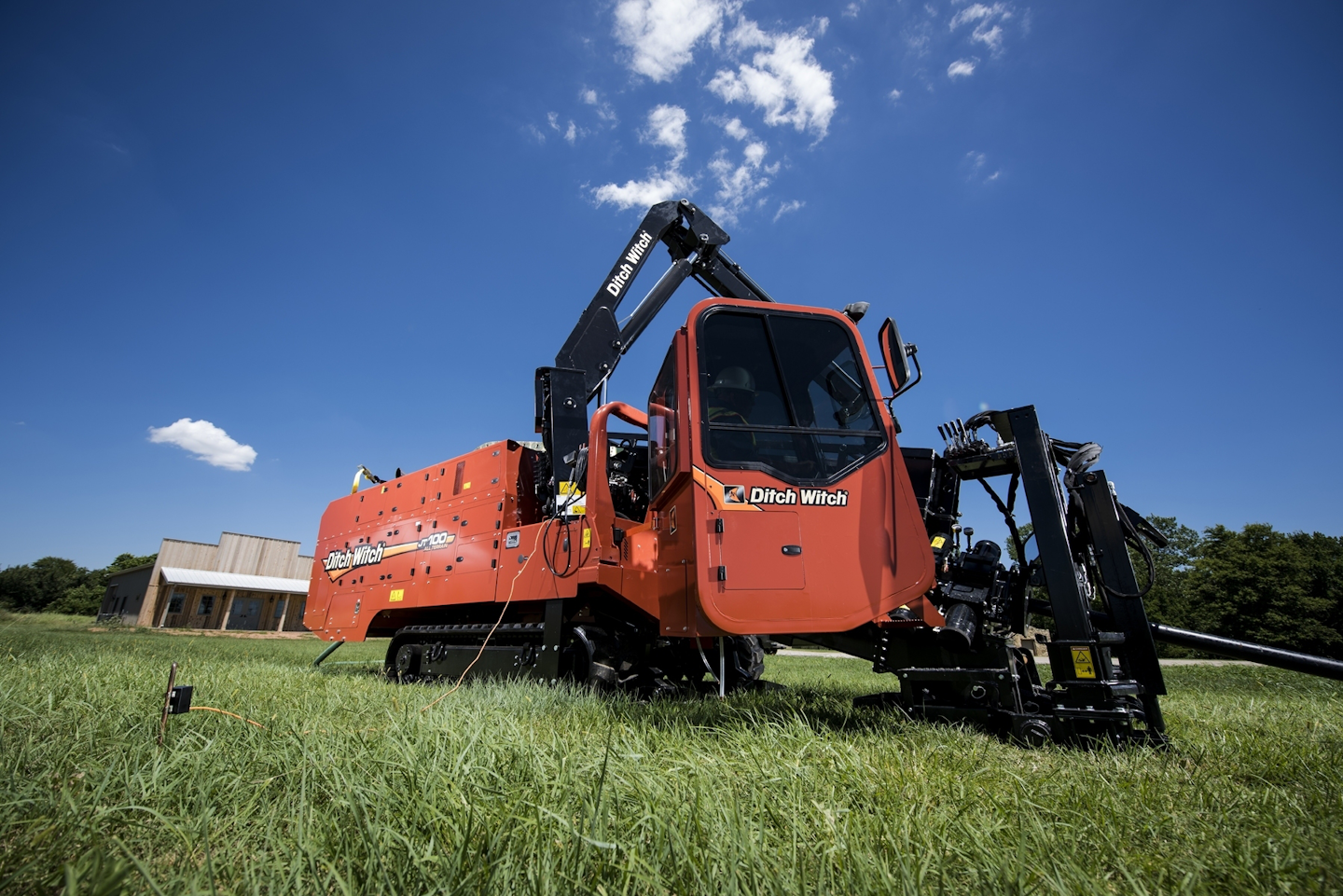 The JT100 and JT100 All Terrain horizontal directional drills use a 260-horsepower Cummins engine to power through challenging and long bores, such as river crossings. With 100,000 pounds of pullback and 12,000 foot-pounds of torque, the machines have dual-pivot drill frames that allow for steeper angles of entry without having to raise the machines off the ground. The heavy duty anchor systems eliminate the need for large and expensive support equipment.
Booth activities: Using virtual reality, the HDD simulator will give attendees a 3D look at an HDD bore path, allowing them to simulate drill controls on a real jobsite with a variety of drilling scenarios.