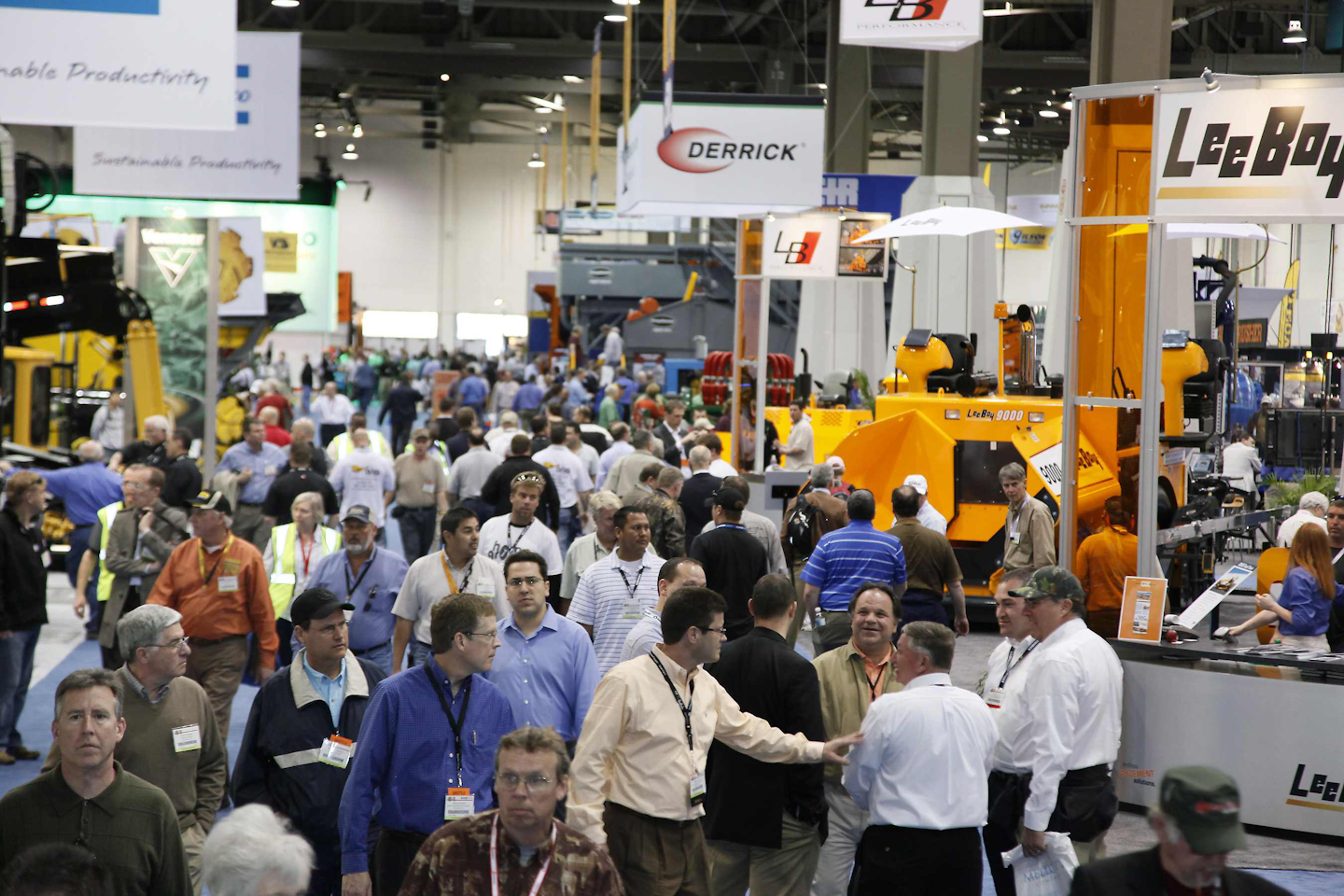 This once-every-three-years show is the perfect opportunity to look at the latest equipment, network and increase your industry knowledge. Here's a guide to the most useful sessions for Better Roads readers.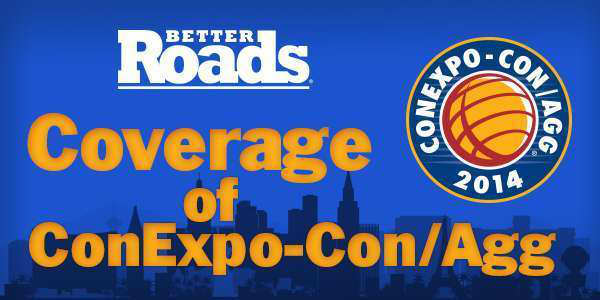 ConExpo-Con/Agg 2014 is North America's biggest construction equipment trade show with about 2,400 exhibitors and more than 2.3 million square feet of exhibits. Slated for March 4-8, 2014, in Las Vegas, agencies and contractors have the chance to see and test equipment as well as enhance their knowledge with the show's education track.
The Better Roads editors have chosen the sessions that would be most of interest in the education tracks, specifically the Asphalt and Concrete track sessions as well as some sessions in Earthmoving & Site Development and Recycling and Preservation.
Friday, March 7, 2014    
8:30 a.m. to 9:30 a.m.
Porous Asphalt – an Environmentally Friendly Pavement  
Speaker: Tom Clayton, Colorado Asphalt Pavement Association
Session participants will discover the uses of porous asphalt paving, realize the benefits of using porous asphalt paving in your application, and understand how to determine the cost savings from using porous asphalt paving in their own specific applications.
Seamlessly Connecting Design to the Field
Speaker: Dave Henderson, Topcon/Autodesk
Attendees will learn what steps are needed to enable their businesses to link hardware and software, allowing for a more seamless workflow from field to office.
Innovations in Steel Fiber Construction
Speaker: Cary Kopczynski, Cary Kopczynski & Company
Attendees will learn about the advantages of fibrous concrete in concrete construction as well as how this new innovation in seismic constructability may help improve the quality of your future projects.
Position Your Company for Success with GPS Technology for Earthmoving Equipment
Speaker: Lamar Hester, Trimble
This session will help attendees understand GPS positioning technology and the benefits, such as design automation. Participants will also learn how to implement an effective GPS positioning program in their own companies and how to determine the ROI of this technology.
10 a.m. to 11:30 a.m.
Below the Surface:  Energy Efficiency at Your Road Materials Asphalt Plant
Speaker: Bill Garrett, Meeker Equipment Co., Inc.
Participants will learn about ways to reduce costs of producing paving asphalt by installing proper insulation and tramp air infiltration systems, and operating at the lowest optimum temperatures to save money.
BIM 101 – Horizontal
Speakers:  Michael Waley, TURIS Systems, LLC; Daniel Russell, Sundt Construction, Inc.; and James Benham, JB Knowledge Technologies, Inc.
This session provides an overview of Building Information Modeling (BIM) terminology and practices while introducing its key benefits along with addressing how you should approach building or expanding a BIM team for your company.
Screen Test:  Performance Screening of Concrete Materials and Proportions using Thermal Testing
Speaker: Tim Cost, Holcim (US) Inc.
Attendees will learn how simple thermal screening testing can help to compare the early performance of similar cementitious mixtures by using records of hydration-related temperature changes that track with actual concrete performance trends.
1 p.m. to 2:30 p.m.
Get Lean and Green with Lean Construction
Speaker: Stewart Trapino, Linbeck
Supported by: NRMCA, AEM
This session provides an overview of Lean Construction terminology and practices while introducing the key benefits to this process, to provide participants with an understanding of how Lean Construction is changing the construction process.
The Accidental Boss   
Speaker: Brian Gareau, Brian Gareau, Inc.
Session participants will learn basic techniques that can significantly improve the commitment, effort, and loyalty of your workforce through examples of key external business metrics that were impacted by employee engagement that can help drive organizational change. Attendees will also learn the 10 tactical issues "accidental bosses" often forget.