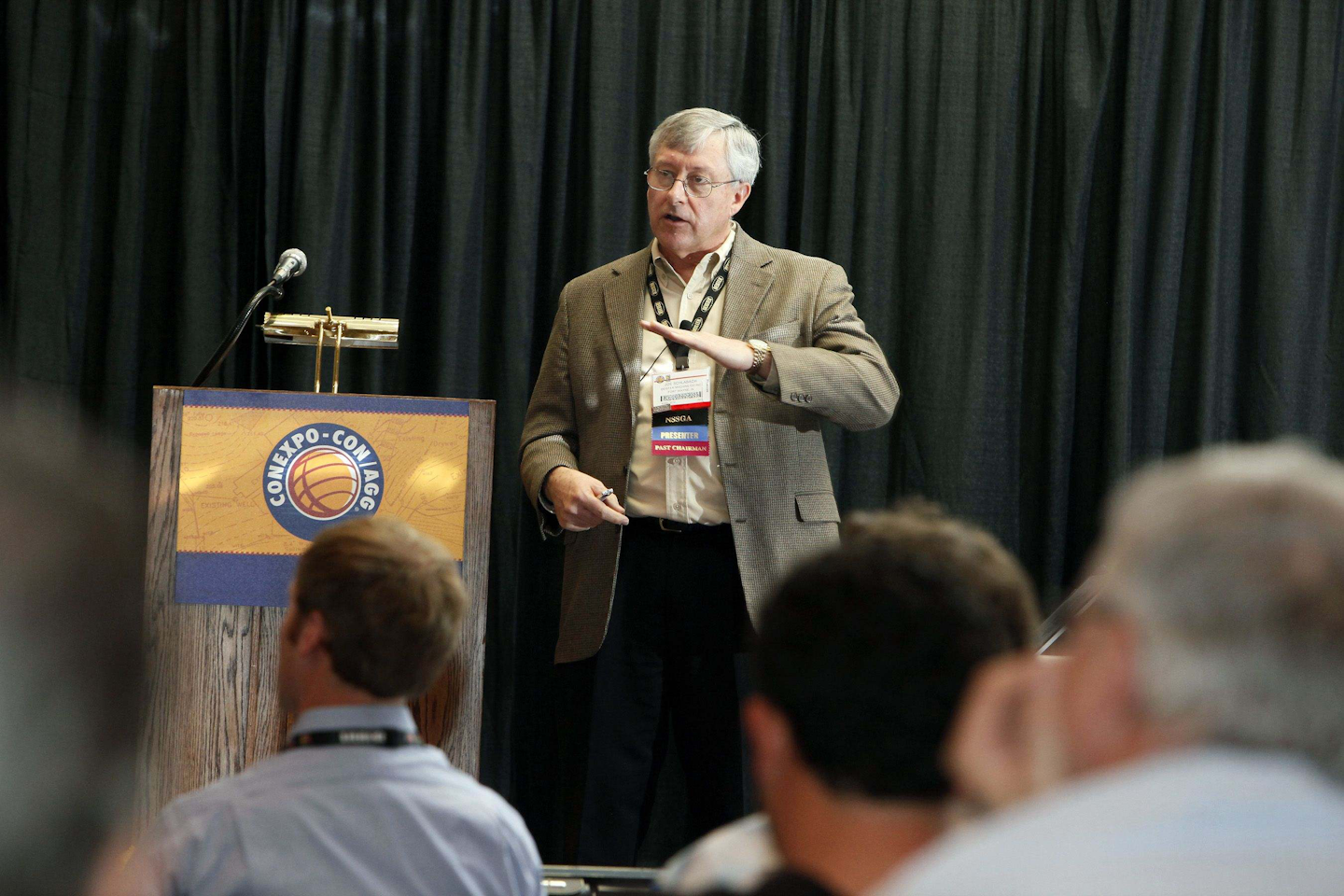 Worried about losing your best people to retirement, or worse – a competitor? Get a leg up on the competition by attending ConExpo-Con/Agg's educational seminars targeted at workforce development. Here are some of the opportunities you can take advantage of:
The Aging Workforce: How to Retain Employees of All Generations
From Baby Boomers to the Millennials, every generation is motivated and frustrated by different things. Our current generation of leadership within the A/E/C industry is aging forcing us to think about succession and next generation development. Research shows there are characteristics and events in history that helped shape each generation, making each of them unique. Figuring out how to lead the four generations in today's workforce is extremely challenging and overwhelming. Learning Objectives: 1. Understand the unique characteristics and motivators for each generation 2. Learn strategies for communicating and effectively leading employees of all generations 3. Discover how to retain and lead each generation.
Tuesday, March 4; 10-10:30 a.m. Speaker: Mike "Rusty" Sherwood, senior consultant, FMI Corporation.
A Unique Perspective — Staff Retention in Construction Employment
All business owners and managers recognize that losing a key employee is both disruptive and expensive. So what it the best strategy to retain your employees? Executive recruiters are in a unique position to understand both why people leave their positions and why some want to stay in their current one. It turns out that there's much more to it than a good salary and a nice title. Join Charlie Kimmel as he shares the secrets of what he and his staff have learned though thousands of conversations with people about their careers and their preferred working environments. What you don't know about what your people want may hurt you. Learning Objectives: 1. Determine what is trending in the construction employment market today and in the future. 2. Position your company to take advantage of these trends and maximize your value to the business world. 3. Position yourself to take advantage of these trends and maximize your value to the market/employer.
Tuesday, March 4; 3-4 p.m. Speaker: Charlie Kimmel, president/CEO, Kimmel & Associates.
Filling the Skills Gap with Technology
The seminar will explore how using mobile connectivity in manufacturing increases employee skills, lowers response time in, increases efficiency and provides a high sense of self-esteem to front workers. Learning Objectives: 1. Learn how mobility in manufacturing—particularly in asset maintenance—increases employee skills and productivity. 2. Learn how connectivity can provide immediate resolution to complex manufacturing problems anywhere in the world. 3. Understand the positive psychological impact that technology has on front line workers.
Wednesday, March 5; 3-4 p.m. Speaker: Brian Rabe, vice president of heavy equipment industry, Advanced Technology Services.
The Accidental Boss
The three key leadership hats professionals need to succeed are "business", "company advocate", and "employee advocate." And all hats must be mastered. Explore tactical and practical tips on removing 'blind spots' and 'hazards' to effective leadership and sustainable high performance. You'll gain basic techniques that can significantly improve the commitment, effort, and loyalty of your workforce. Remember, people are the only asset an organization has that can appreciate over time…if we truly appreciate them. Learning Objectives: 1. Learn how to embed "the way we do things here" – your business culture. 2. Take-away techniques to implement and improve your workforce's commitment. 3. Gain examples of key external business metrics that were impacted by employee engagement that can help drive organizational change. 4. Understand the 10 tactical issues "accidental bosses" often forget and how to avoid the 'waste' it can create.
Friday, March 7; 1-2:30 p.m. Speaker: Brian Gareau, president, Brian Gareau, Inc.