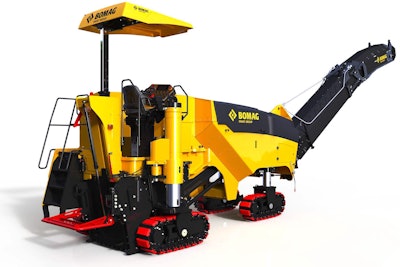 Bomag has added the rear rotor design BM -35 Series to its cold milling product range.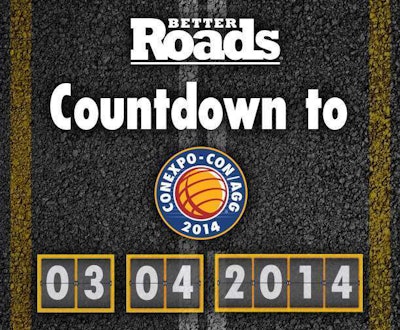 The BM -35 Series has three models: the BM1000/35, BM1200/35 and BM1300/35.
Each model includes Bomag's BMS 15 interchangeable holder that uses a single bolt for holder retention, requires a 75-foot-pound tightening torque, and features a low front face position to allow full tooth rotation as well as a tempered steel material to improve service life.
The vibration isolated operator's stand has a swivel seat design, control ergonomics and easy-to-use switches, levers and clear read-out displays.
Bomag will display the BM1000/35, along with the BM600/15 model from the BM 500/600 series, at booth #50675 at the 2014 ConExpo-Con/Agg show in Las Vegas.