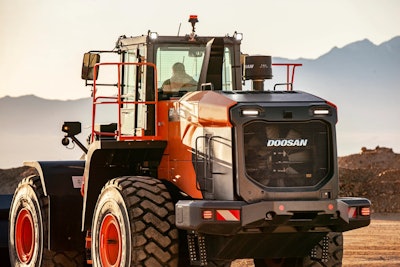 Doosan
Hyundai Heavy Industries' purchase of Doosan Infracore became official today, potentially boosting the combined company into the top 10 construction equipment manufacturers globally.
Doosan Infracore will become a subsidiary of the new Hyundai Genuine group. Hyundai Construction Equipment will also be a subsidiary.
Both South Korean-based Hyundai and Doosan construction subsidiaries will operate independently, Doosan says.
Hyundai acquired a controlling 30% stake in Doosan for 850 billion won ($722.5 million), according to The Korea Herald.
The deal includes all of Doosan's construction equipment but not Bobcat, which Doosan acquired in 2007. Doosan Bobcat and Doosan Infracore North America separated their businesses in 2018.
Doosan and Hyundai subsidiaries will independently "grow together, complement each other, even compete in good faith in all areas, including technology, production, purchasing, sales and quality," Doosan said in a news release. "This will enable our business to expand and associate with other companies operated by the whole HHI group."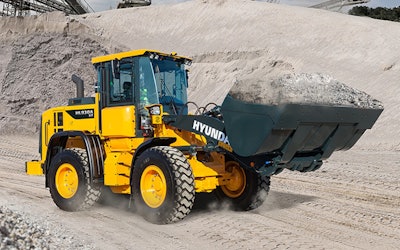 Doosan has said there is no intent to merge Hyundai and Doosan subsidiaries.
"It is important to note that this acquisition is being conducted by HHIH (Hyundai Heavy Industries Holdings), and not Hyundai Construction Equipment (HCE)," says a previous Doosan statement. "Under the terms of the deal, the intent is for Doosan Infracore and HCE to operate as independent companies under HHIH. There are currently no plans to merge HCE or Doosan Infracore. Both companies, along with their people, dealer networks and brands, will be kept independent from one another once the sale is final."
Doosan says it plans to focus on commercializing its Concept-X, which combines artificial intelligence and information and communications technology, as well as advancing other technologies, such as electric excavators, battery packs and hybrid fuel cells.
"Together the two brands will combine as a global top player, putting us much closer to achieving the goal of becoming a global top 5 player," Doosan says.
Doosan currently has $7.1 billion in sales and is ranked 10th globally, while Hyundai has sales of $2.3 billion and is ranked 22nd, according to the 2021 KHL Yellow Table.
The deal came after Doosan Infracore's parent, Doosan Heavy Industries & Construction, sought to sell its construction segment to pay off heavy debts it had incurred. One stumbling block to the deal had been a legal dispute with Doosan Infracore China's minority shareholders. The company recently repurchased a 20% stake in the Chinese subsidiary to settle the dispute and clear the way for the Hyundai deal, according to The Korea Herald.