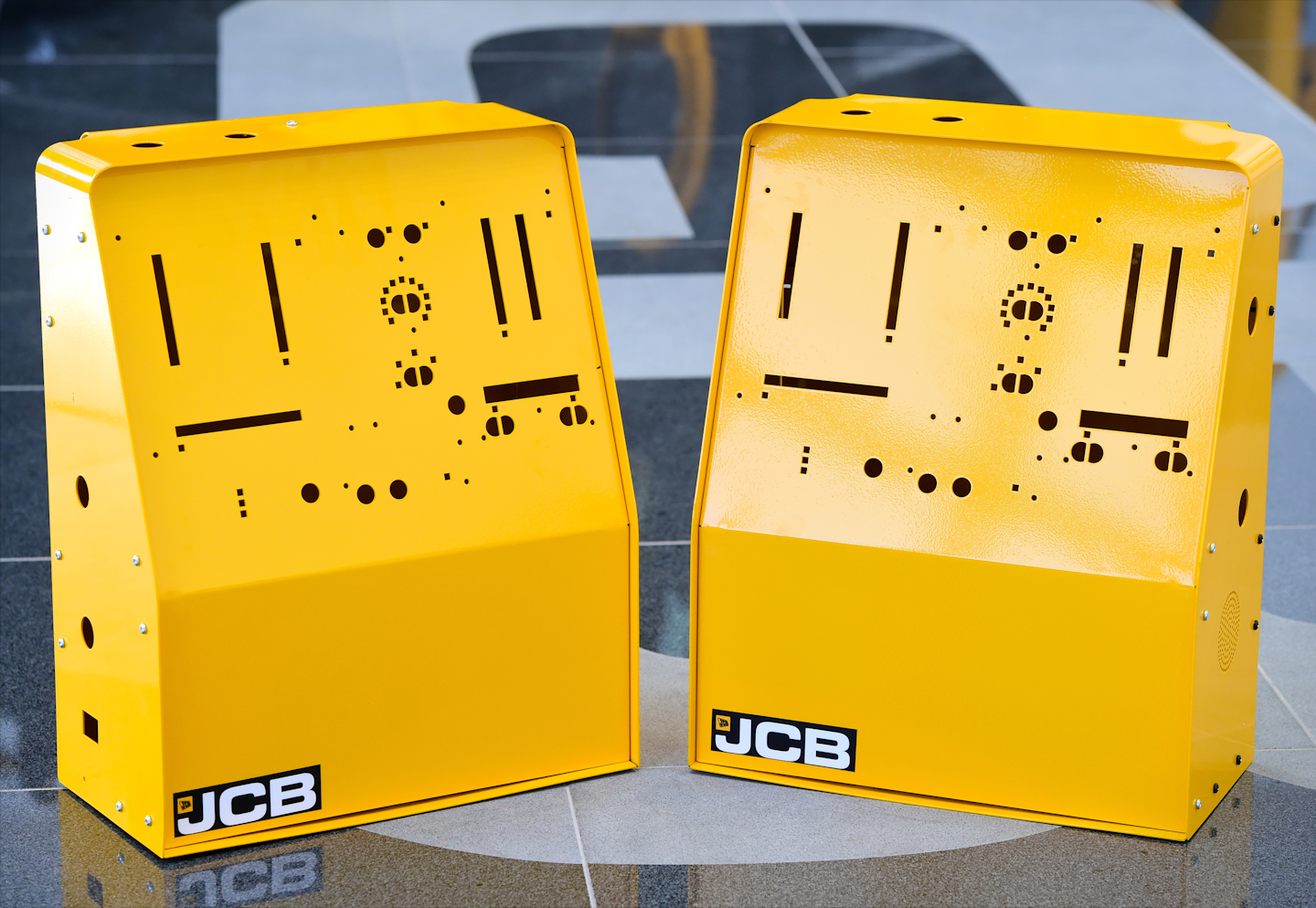 JCB has reopened a factory closed due to the impact of the coronavirus pandemic in order to aid in the production of ventilators.
After suspending production at its nine UK production plants until at least the end of April, the company says it was asked by UK Prime Minister Boris Johnson to help fill the country's shortage of ventilators for patients diagnosed with the virus.
Appliance manufacturer Dyson, another UK-based company, has created a new design for a ventilator and JCB says it will manufacture the steel housing for the machine, which helps patients breathe by pushing oxygen into the lungs.
A minimum of 10,000 housings are slated for production at JCB's Cab Systems factory in Uttoxeter, Staffordshire, once Dyson receives regulatory approval for its design.
Production of the housings would return about 50 employees to work after the plant was shut down due to a drop in demand for construction equipment. The company furloughed the vast majority of its workforce of 6,500. The company is paying employees 80% of their basic pay for the next month, regardless of what they earn. Employees returning to work to help manufacture the ventilator housings will be paid 100% of their normal pay.
As of this weekend, approval of the Dyson ventilator had not been granted by UK regulators. However, JCB has sent along the first housing prototypes to Dyson.
The video below details the design and manufacturing process for the ventilator housings.
"When we were approached by the Prime Minister we were determined, as a British company, to help in any way we could. This project has gone from design to production in just a matter of days and I am delighted that we have been able to deploy the skills of our talented engineering, design and fabrication teams so quickly at a time of national crisis," says JCB chairman Lord Tony Bamford. "This is also a global crisis, of course, and we will naturally help with the production of more housings if these ventilators are eventually required by other countries."