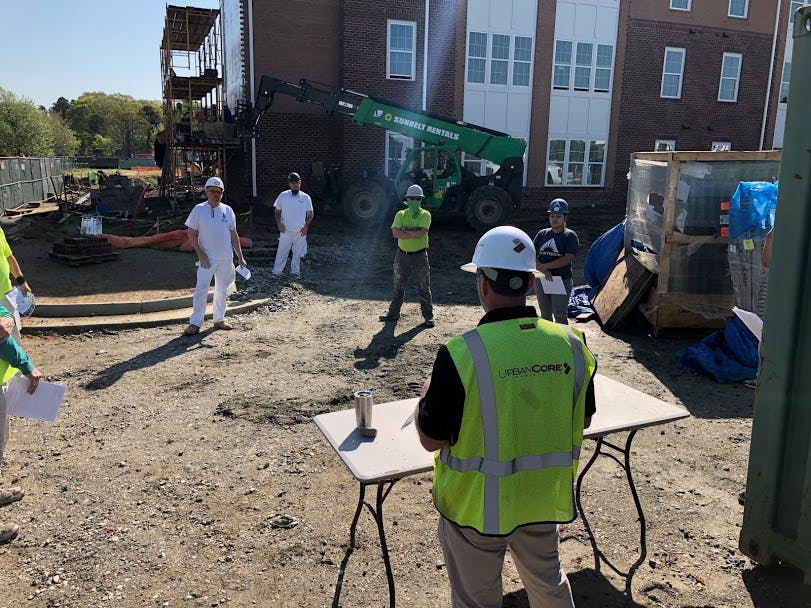 Construction companies around the country stopped work briefly today for a national coronavirus safety stand down organized by the Associated General Contractors of America.
During the event, crews broke into small groups with members practicing social distancing. The time was spent going over all new practices and procedures workers must follow to protect themselves and the public from the virus.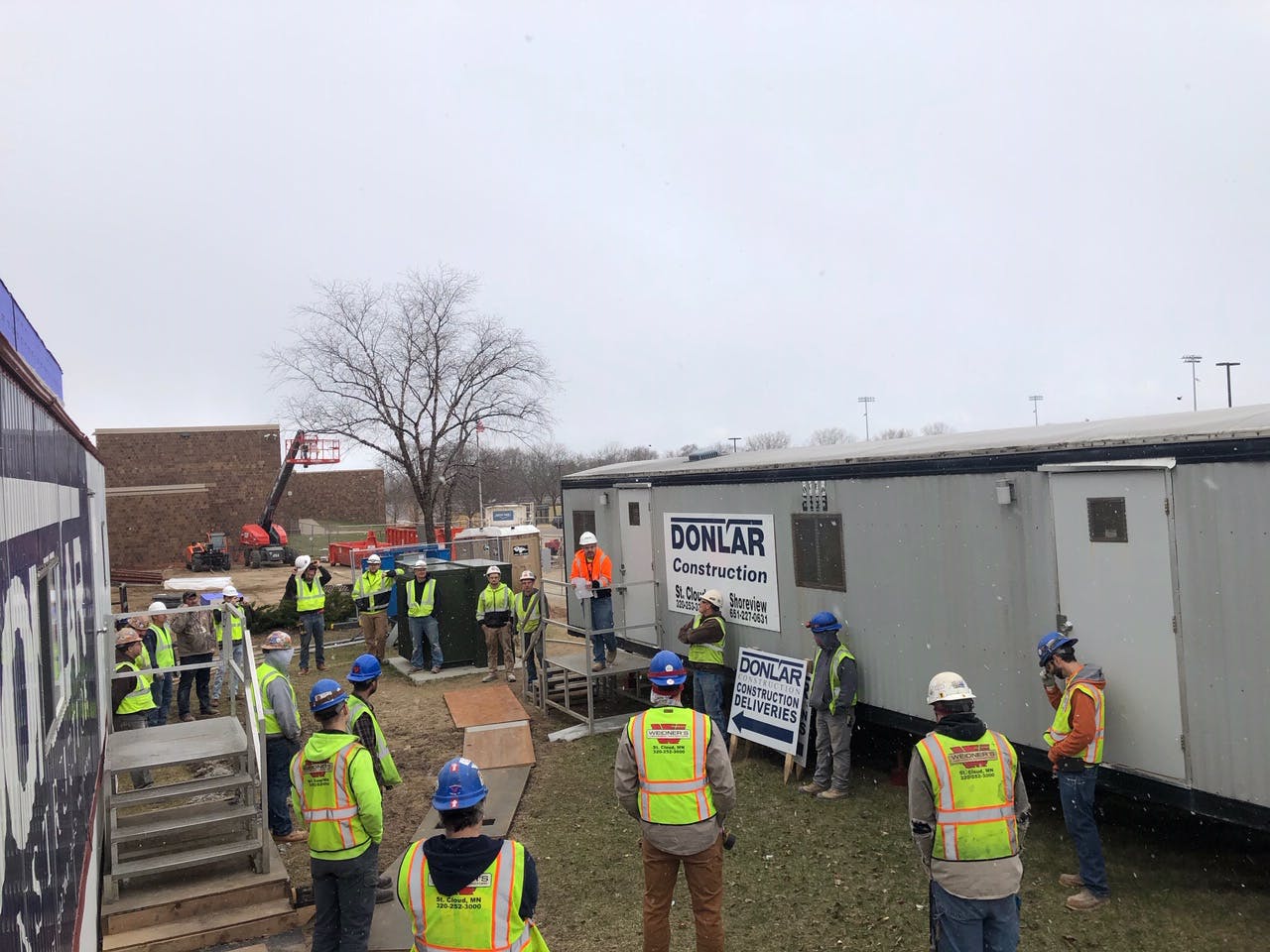 Construction firms participating in the event included Whitaker Construction, Gay & Son Masonry, Ringland-Johnson Construction, CFC Construction, P&C construction, Ruiz CS, Ward-Henshaw Construction.
The AGC offered this Dropbox link to materials designed to help contractors prepare for the stand down. In addition to flyers specific to the stand-down, the link also includes a folder of tool box talks on dealing with the coronavirus threat on the jobsite.
In this video, AGC CEO Stephen Sandherr outlines the importance of the stand down: