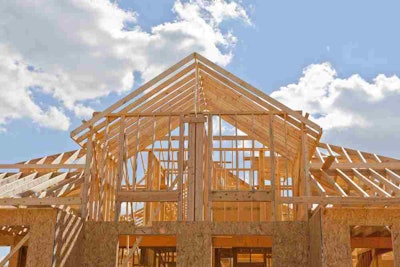 Shelby County, Tennessee, Sheriff's deputies recently busted a longstanding theft ring responsible for the loss of more than $1 million in equipment and materials from residential jobsites in and around Memphis over a 10-year period.
Deputies said the Sheriff's office had been aware of the theft ring for some time, telling WMAC TV 5 that they simply couldn't track down the thieves responsible. That changed last week with the June 15 raid of a home in Memphis.
Deputies found their way to the house after studying surveillance footage. Inside, they found so much equipment, it took days to haul it all out. They also had a fight on their hands since some of the suspects inside the home fought deputies as they entered the home, WMAC reports.
The station reports that deputies found "10 vehicles, $745,000 in roofing shingles, $88,000 in rolled roofing, $12,000 in roofing nails, $14,000 in aluminum drip rails and rolled trim, and $13,000 in stolen lawn equipment" on the property. Sheriff's deputies told WMAC that the thieves had been selling the materials out of the house to area roofing contractors.
Four men were arrested in the theft ring and more arrests may be coming as deputies plan to continue investigating just how deep this operation went.