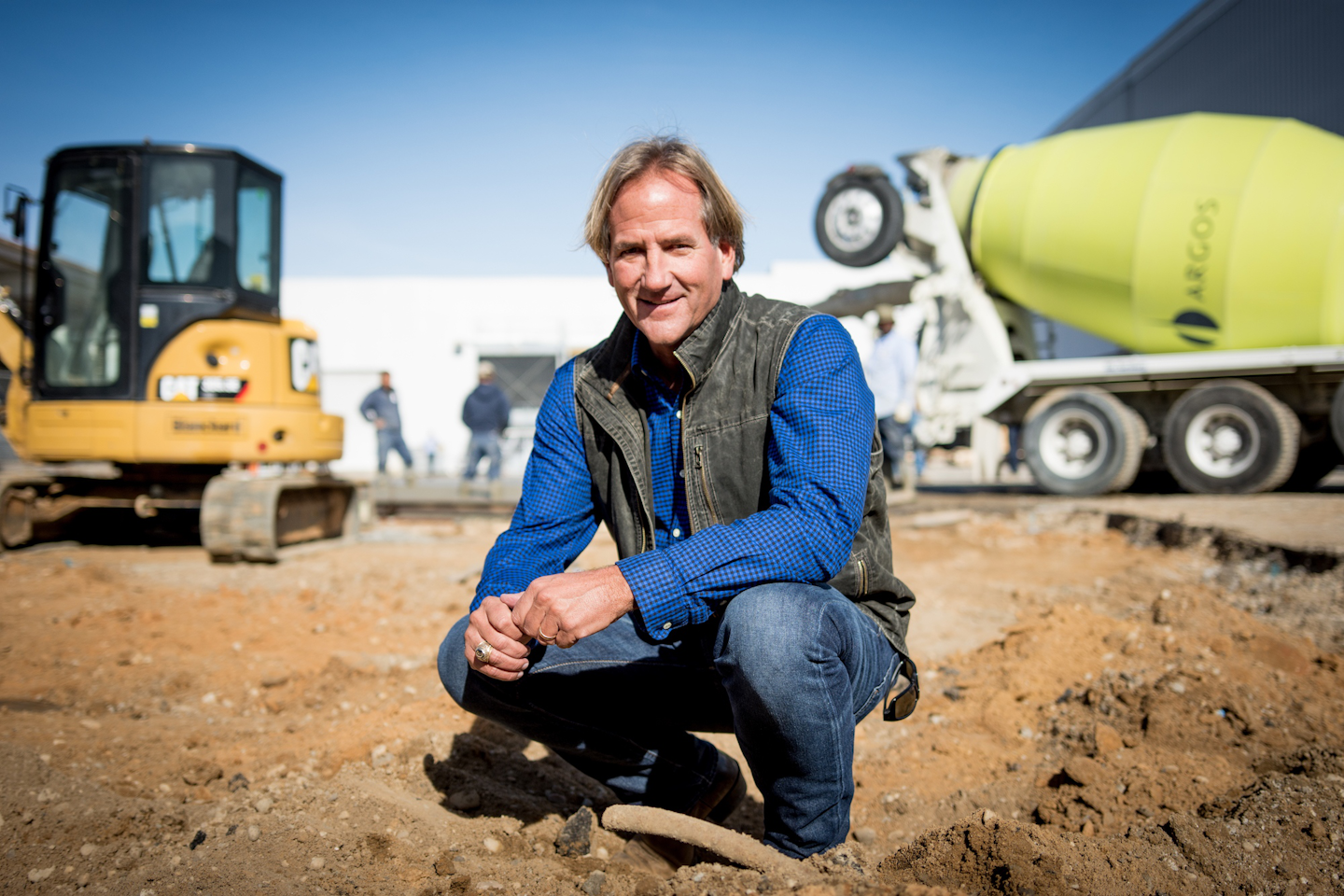 Roy Chipley, owner of the Chipley Company in Florence, South Carolina, was named Equipment World's 2017 Contractor of the Year at ceremonies in Las Vegas on Saturday.
In 1995, Chipley walked away from from a successful career with Lockheed Martin—where he worked on space shuttle missions with NASA and later asset deployment with the Defense Department—to take over the construction business his father started in the 1960s.
Upon his return home Chipley found that his father, Roy Jr., had paired the business down drastically and was skeptical as to whether the company could be revived with new work. Since then, Chipley has transformed the company into a full-service site contractor that self-performs just about everything and brings in $8.5 million each year.
In talks with Equipment World editors, Chipley's clients and industry peers described the company as efficient, family-oriented and honorable.
"I think they do quality work at a reasonable price," says Mary Fuller of West Florence Holdings. "Some of the contractors we got bids from they didn't do better work and their price was considerably higher. Chipley does so much in house and they don't have to hire as many subs as contractors in our area."
Mike Martin of ABB says, "Chipley Paving could teach other contractors lessons in integrity and honesty, both with customers and employees. All of his employees are respectful to anyone who may travel in close proximity to their work."
Since its inception in 2000, the Contractor of the Year program has been sponsored by Caterpillar. Each year, the editors of Equipment World select 12 finalists from submitted applications; all company finalists receive a weekend at the Wynn Resort in Las Vegas.
The Contractor of the Year program includes a Friday night roundtable, Saturday morning focus group and an awards banquet. All finalists then become Caterpillar's VIP guests while attending a NASCAR race at the Las Vegas Motor Speedway.
To learn more about the Contractor of the Year program, including how to enter, click here.