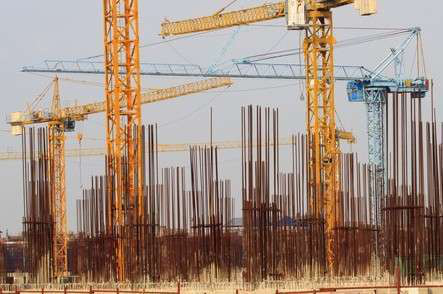 U.S. construction spending rose 0.9 percent in November thanks to gains in both homebuilding and nonresidential projects across the public and private sectors.
Spending rose to a seasonally adjusted annual rate of $1.182 trillion and was 4.1 percent above the November 2015 mark, according to preliminary data from the Commerce Department.
Private homebuilding spending rose 1 percent in November to a rate of $463 billion and was up 3 percent over the year-ago figure. The increase was due to improved spending on single-family homes which rose 1.8 percent during the month to a rate of $248 billion. Multifamily projects on the other hand fell 2.7 percent to $62 billion.
Total nonresidential spending rose 0.8 percent to $712 billion and was 5 percent above the November 2015 mark. Top percent gains in nonresidential came from religious, which rose 9.8 percent to $3.7 billion; lodging, which rose 6.9 percent to $29 billion; and conservation and development, which rose 5.1 percent to $8 billion.
Top percentage declines in nonresidential were communication, down 3.8 percent to $18.6 billion; public safety, down 3.2 percent to $8 billion; and sewage and waste disposal, down 1.7 percent to $21 billion.
Total spending from the private sector rose 1 percent to $893 billion while government spending rose 0.8 percent to $289 billion.