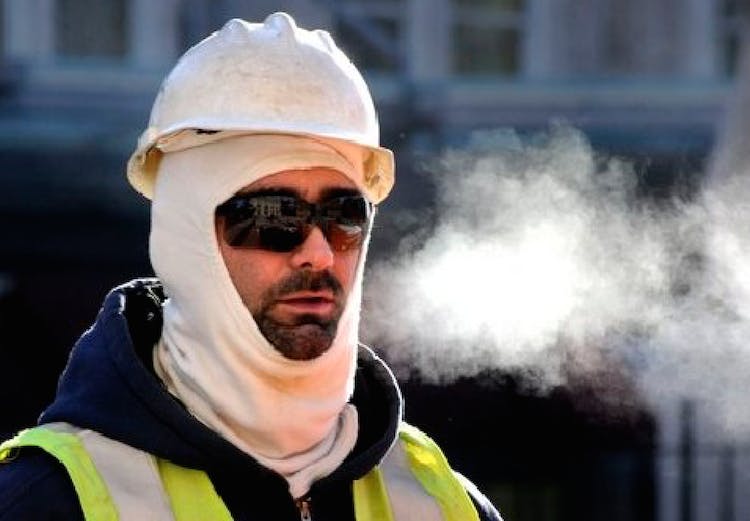 In construction who hasn't started out the day nervously watching the sky wondering what those dark clouds would bring? And who hasn't called off a day of work at dawn only to see the sun break out and conditions grow favorable at 9 a.m.—too late to reassemble the troops?
Contractors haven't had much to go on in terms of weather forecasting beyond the nightly newscasts and large-area weather radar images on their phones and computers. This information can be dated or too general to be of much use. That can translate into a lot of downtime over a year, or worse, crews getting hit by dangerous weather nobody saw coming.
AccuWeather wants to change all those negatives with its Enterprise Solutions Portal. Originally developed for transportation fleets, the technology is well suited for construction contractors as well, says Mark Ebel, vice president of the company's business services.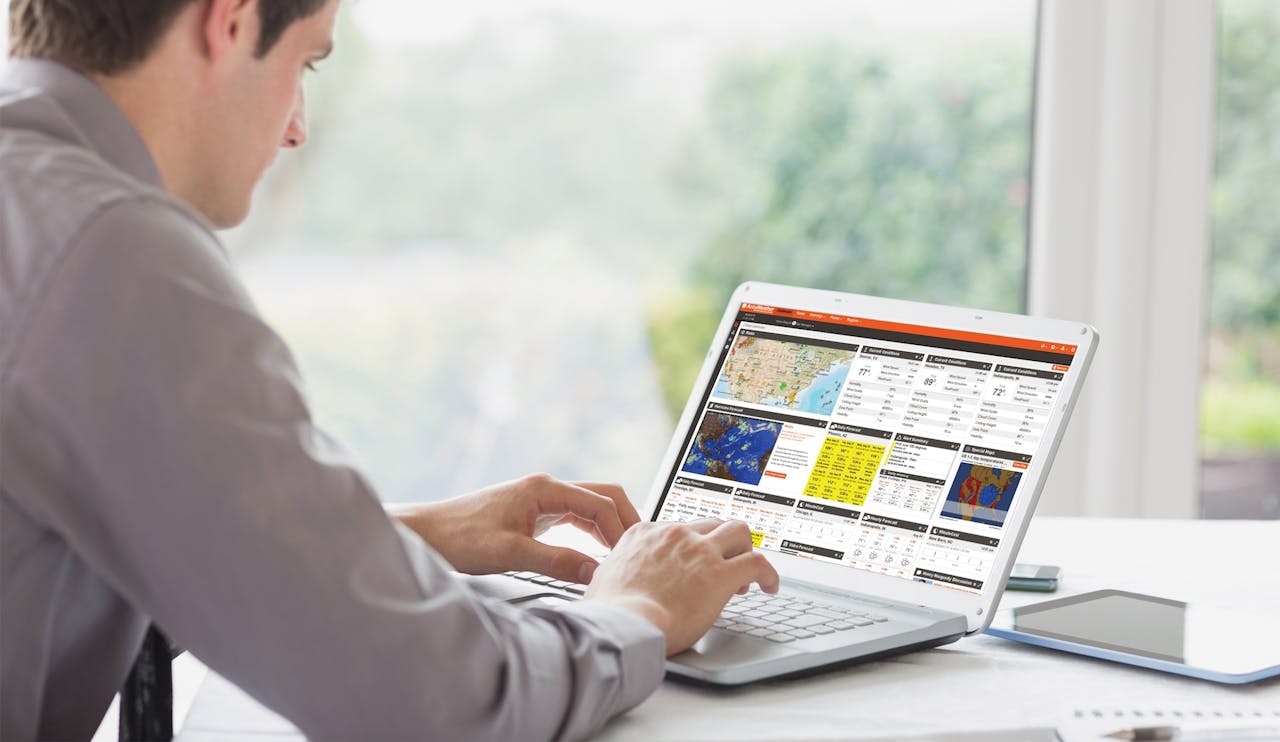 If you get your information from your phone or television, the data is usually coming from the National Weather Service, says Ebel. "Their purpose is to serve a mass audience. What it doesn't do is help you specifically with your business." And when it comes to alerts and warnings, the NWS is wrong more than 70 percent of the time, he says.
And the company's false alarm rate is only 11 percent. "Issue number one is safety," says Ebel. "You never want to put yourself or your team in a situation where there is a weather-related safety issue." AccuWeather's warnings have a 24-minute lead time compared to only 12 minutes for the NWS.
AccuWeather uses the NWS data but they have more than 100 meteorologists working with proprietary modeling technology and 50 years of historical data to enhance the accuracy, says Ebel. And they monitor the weather around the globe 24/7. "Today we are monitoring more than 300 attributes minute by minute," he says.
"Superior accuracy also helps people make more money because they can plan their day," says Ebel. "We don't just monitor at a city-wide level. We monitor your exact location, because in a city the wind can be different in two areas just 300 yards away. If you have two jobsites separated by a half mile, we give you two reports."
Superior accuracy also means you can keep workers in the field longer, or call them back quicker after a weather event shuts down the job. And knowing exactly what the temperatures are going to be throughout the day can help concrete crews and others with temperature sensitive operations plan better.
The AccuWeather Enterprise Solutions Portal is sold as a subscription and priced in a matrix that takes into account how many people use the system and the different offerings you choose. The Portal's dashboard is fully customizable, so you can see at a glance the information that's most important to you, including short, medium and long range forecasts and a variety of warnings and alerts.  Clients can monitor multiple company locations and set up custom alerts to trigger responses to customer-defined weather events. For more information go to: https://business.accuweather.com/.