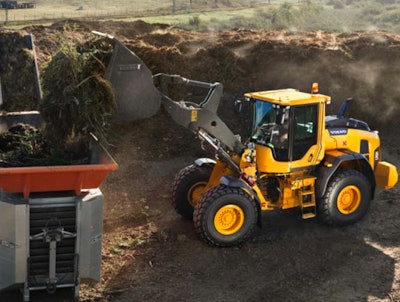 Despite continued growth in the North American market, Volvo Construction Equipment sales and profit dipped during the third quarter.
The manufacturer saw 11.84 billion SEK in sales ($1.4 billion) during the quarter, down 5.5 percent from Q3 2014.
However, even with the lower demand, Volvo says it grew market share among larger machines during the quarter.
Still, profit for the company dipped 11 percent to 576 million SEK profit ($68 million).
"Despite volumes being down by 25% during the period, our targeted sales activities and ongoing efficiency program helped to deliver positive operating income and market share gains in the segments for larger machines," said Martin Weissburg, president of Volvo Construction Equipment, in a statement.
North American sales for the company grew 7 percent during the quarter and are up 4 percent so far this year.
Meanwhile, all other markets are down on the year, including Europe, which is down 7 percent "driven by a short drop in Russia and slowdown in France." Volvo says if it weren't for the drop in Russia, the manufacturer's sales in Europe would be up 3 percent so far this year.