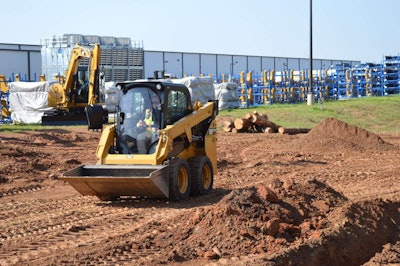 Caterpillar has announced another round of layoffs, this time releasing 475 employees as the company's cost-cutting efforts in the face of waning demand continue.
According to a report from the Peoria Journal Star, the cuts will affect staff in the Customer Services Support Division. The majority of the layoffs, 300, will affect employees in the Peoria area.
So far this year, Cat has cut more than 1,000 employees over the course of six rounds of layoffs.
From the report:
The layoffs come as part of a global restructuring to consolidate several divisions, along with "current business conditions," according to a statement from Caterpillar spokeswoman Lisa Miller.
Miller said layoffs will take effect over various times, with some employees not being affected for several months.
A Caterpillar employee who received a layoff notice, but did not want his name to be used, said employees were told of the layoffs during a meeting Tuesday morning, where he said it was heavily implied the jobs will be moved overseas.
Laid off employees will receive job matching services, career consulting and will be among the first considered when positions at the company open, Miller told the Journal Star.
After beating estimates in the first quarter, Cat revenues fell by 13 percent in the second quarter to $12.3 billion while profit fell 29 percent to $710 million. Continued lack of demand for mining equipment coupled with lower construction equipment sales in China and Brazil were the primary causes for decline in the quarter.