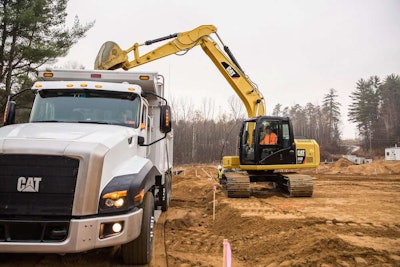 Caterpillar company secrets were a favorite target for an alliance of hackers and stock traders busted by U.S. officials earlier this month for insider trading that reaped tens of millions in illegal profits.
According to a report from the Wall Street Journal, federal prosecutors on August 11 charged two Ukrainian hackers and seven American stock traders "with more than 20 counts ranging from securities and wire fraud to money laundering and conspiracy, and some could face decades in prison if convicted. "
Using "a range of methods" to access servers at PRNewswire, Marketwired LB and Business Wire, the hackers would then download and forward along press releases and other announcements requested by stock traders that had not yet been made public.
The traders would then make their bets on the market before the releases were made public. They would pay the hackers a percentage of their haul in return.
The hackers' methods gained them access to the secrets of hundreds of companies and the traders "made bets on 800 corporate earnings and news releases of the more than 150,000 stolen," according to the WSJ. In all, prosecutors say the ring brought in an estimated $30 million in illegal profits, though the SEC figures the number is closer to $100 million.
The total amount reaped from stolen Caterpillar releases is unclear, though one WSJ chart shows that secret Cat information benefitted the traders to the tune of nearly $700,000 over four days in 2011 and $1 million over two days in 2012.
The trading/hacking ring began operating in 2010, and U.S. officials have been investigating since 2012.