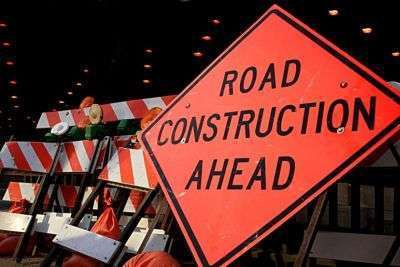 Big gains in nonresidential boosted total construction spending in April 2.2 percent, according to preliminary estimates from the Commerce Department.
Spending rose to a seasonally adjusted annual rate of $1.006 trillion, the highest figure in more than 6 years and up 4.8 percent over April 2014.
Total residential construction spending rose 0.6 percent to a rate of $359 billion while nonresidential rose 3.2 percent to $646 billion. The residential rate remains down 1.8 percent year-over-year while nonresidential has risen to 8.8 percent above the April 2014 figure.
The biggest percentage gains in nonresidential for the month came from highway and street, up 8.6 percent to $87 billion; lodging, up 5.5 percent to $19 billion, and a tie between office and conservation and development, both up 3.7 percent to $52 billion and $8 billion, respectively.
Private nonresidential spending rose 3.1 percent in April to $372 billion and is now up 13.4 percent over the year-ago figure.
Homebuilding in the private sector rose 0.6 percent during the month to $353 billion and is down 2.1 percent year over year. Spending on single-family homes rose 1.6 percent to $206 billion while multi-family spending rose 3.1 percent to $51 billion.
Total private spending rose 1.8 percent to $725 billion. The figure is up 5.3 percent year over year.
Government construction spending rose 3.3 percent in April to $280 billion. Spending on both residential and nonresidential projects were up 3.3 percent to $6 billion and $274.5 billion, respectively. Notably, government spending on residential is up 26.6 percent year over year, while total government spending is up 3.5 percent year over year.