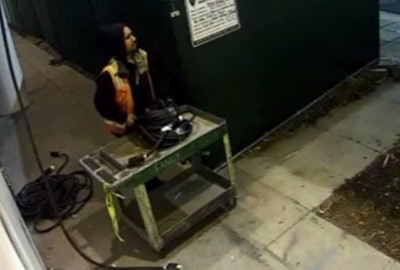 A thief's brazen plan to rip off a construction site in Beverly Hills nearly went off without a hitch. One problem: the entire heist was caught on tape.
According to a report from KABC TV, a man adorned some work clothes and slid on a safety vest before walking onto a jobsite at the Beverly Hilton Hotel and stealing $10,000 worth of equipment.
The man loaded the items into an older model white Ford Taurus before fleeing the scene. Police are still on the lookout for the suspect described as a Hispanic male in his mid-20s , between 5 feet, 10 inches and 6 feet tall.
Beverly Hills police told the station this was the second theft at the site in as many months.