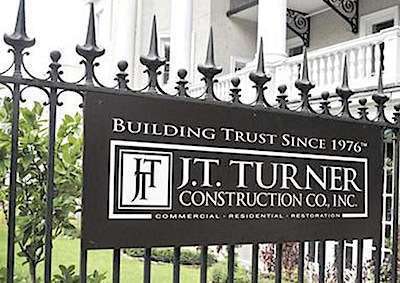 In announcing that Savannah-based firm J.T. Turner Construction Co. Inc. is closing its doors, founder Jim Turner said his company is the latest victim of the recent economic recession.
According to a report from the Savannah Morning News, the company suffered from "reduced profit margins in an increasingly competitive environment, as well as investment in several failed developments."
Turner said in a statement the company "has attempted to honor all of its obligations but is unable to continue."
Perhaps best known for building a home on TV in 106 hours for ABC's "Extreme Makeover Home Edition," the company is a Savannah-area icon due to its residential and restoration work, winning more than 50 preservation awards, the News reports. The company also earned recognition for the more than 50 medical projects it completed and its longtime involvement and investment in the community.
Turner noted in his statement that while many of the company's peers and competitors laid off their employees during the downturn, Turner did its best to keep its staff working.
"We forged ahead, making minor personnel reductions and continuing to bid for jobs at reduced profit margins in an ever more competitive environment," he said. "Many subcontractors and suppliers were able to keep working and stay in business because of the work J.T. Turner Construction Co. Inc. generated during those difficult times."
The Turner construction legacy will live on, however, in Turner's son Tripp who owns a separate general contracting business called J.T. Turner Construction Co. of Savannah Inc. That business will continue to operate in the Carolinas, the News reports.