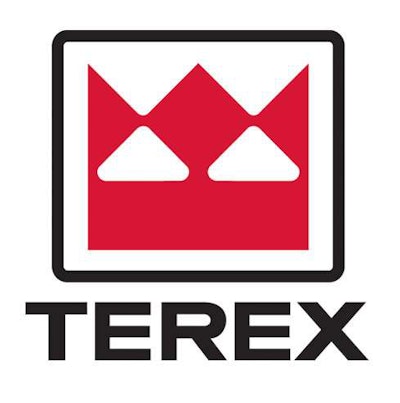 Terex has released its fourth quarter and full-year earnings report and despite consecutive down quarters to finish the year, the heavy equipment manufacturer saw overall gains in both profit and sales during 2014.
Sales were up 3 percent in 2014 to $7.3 billion thanks to increases in every segment except cranes. The figure met the company's expectations as its 3Q forecast saw sales finishing between $7.3 billion and $7.5 billion.
Profit for the year rose 27 percent to $259.5 million, or $2.27 per share.
Terex chairman and CEO Ron DeFeo said the company was happy to see improvement, "despite a more challenging operating environment than anticipated entering the year." DeFeo attributed the positive performance to reduced cost structure and efforts to streamline the company's portfolio.
"There is more work to do, but overall we are pleased with the progress we have made and the momentum of our internal improvement initiatives," he said in a prepared statement.
Looking forward, Terex said it expects 2015 to bring a drop in sales to somewhere between $6.2 billion and $6.6 billion. The company forecasts earnings per share between $2.00 and $2.30.
During the 4Q, sales were nearly flat, falling only 1 percent to $1.8 billion. Construction and Materials Processing were the only segments to finish the quarter with sales gains. Profit fell 3 percent to $81 billion.
Aerial Work Platforms, the company's largest segment, saw sales rise 11 percent during 2014 to $2.4 billion. Fourth quarter sales fell 3 percent to $468 million. DeFeo said the company expects a strong 2015 for AWP as its backlog increased 137 percent during 2014 after the company curtailed production to align more closely with actual demand.
Crane sales fell 7 percent during 2014 to $1.8 billion and fell 13 percent during the 4Q to $474 million. Material handling and port solutions segment sales rose 5 percent on the year to $1.78 billion but fell 2.5 percent during the 4Q to $516 million.
Sales of the company's construction equipment rose 2 percent during the year to $837 million. Fourth quarter sales were up 7 percent to $206 million.
The materials processing segment saw sales rise 4 percent during the year to $653 million. MP sales rose 10 percent during the 4Q to $164 million.