Yes, our 12 finalists get a free weekend in Las Vegas. And it's true they get VIP treatment from sponsor Caterpillar at the NASCAR Las Vegas race: tent hospitality, driver autographs, pit tours are all included.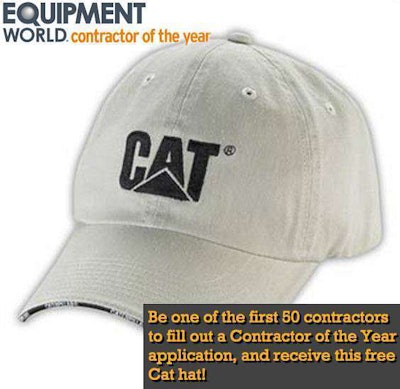 But what really makes this program dear to the hearts of past finalists is the chance to interact with non-competitors. In a Friday night roundtable discussion and a more informal Saturday morning focus group, finalists get the chance to lay it out: here's my problem, this is how I did this, this didn't work, what would you do?
They come away with information they can immediately implement into their businesses. For example, finalist Brian Winkler realized he needed to pull the trigger on GPS after our technology focus group this year, and purchased a system soon after the event.
The conversation is so valuable that every year we get the request: "Can we met again? We need to continue this." (And I'm happy to report we're making moves in that direction.)
Right now, the places at the next Contractor of the Year roundtable are completely open. Won't you join us? Click here to apply.