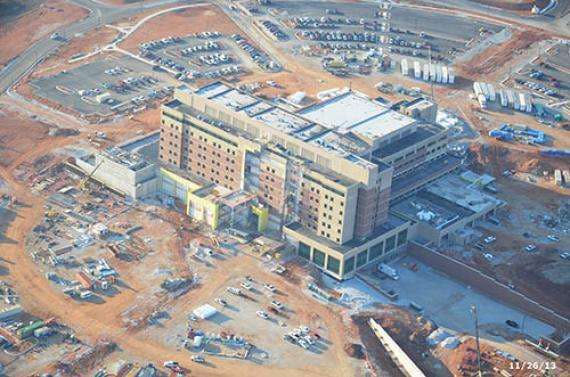 In the wake of the EF-5 tornado that devastated the community of Joplin, Missouri on the afternoon of May 22, 2011, it was hard for most to know where to begin in order to dig out of the destruction.
The storm killed 158 people and changed the look and feel of the city forever. But it wasn't long before the city was rebuilding. That rebuilding was sparked the day after the storm when local contractor Darren Collins of Collins Construction Co. obtained a building permit to rebuild his wife's salon, said Troy Bolander, the city's planning and community development director, in a report from the Joplin Globe.
"I was there when it happened. It had a big psychological impact," Bolander told the paper.
In the 35 months since the tornado, the area has seen more than $1 billion in construction, the paper reports, with Collins having completed 30 tornado-related projects himself.
The Globe reports that unlike many other communities devastated by storms, Joplin has not seen a large population loss.
Rob O'Brian, the president of the Joplin Area Chamber of Commerce, said a huge factor in people staying in Joplin was the fact that Mercy Health System, which lost St. John's Hospital to the storm and is one of the area's largest employers, along with Home Depot and Wal-Mart all opted to rebuild and keep their employees on the payroll.
Read the full story of Joplin's reconstruction and see a great heat map of the city's progress at the Joplin Globe by clicking here.