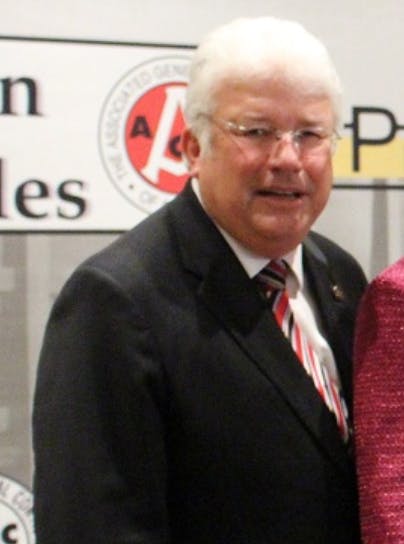 Industry veteran Alan Landes has been named Associated General Contractors of America's 2014 president.
Landes was installed at the close of the AGC's 95th annual convention last week in Las Vegas. Landes takes the reins of the organization after having served as senior vice president during 2013. He is also the former president of AGC California.
Landes is the president and chief operating officer of Herzog Contracting Corp., based in St. Joseph, Missouri.
"Our biggest challenge today is finding an adequate work force," Landes told the St. Joseph News-Press. "We've lost a lot of vocational training. We need all the trades. We've got to reintroduce them."
He has been with Herzog  for 40 years and has held positions including office engineer, estimator, chief estimator, vice president and Pacific Division vice president and general manager, according to his AGC profile.
Landes is responsible more than $500,000,000 of annual work in all phases of Herzog's rail transportation, railroad services, highway, civil, and environmental divisions.
In addition to his involvement with AGC at both the state and national levels, Landes is also involved in the NRC; ACIG, president; vice president, AGCC district board; AGCC PAC committee, chairman; AGCC/Rail Construction Corp. committee; and has served as President to The BEAVERS and their Charitable Trust.