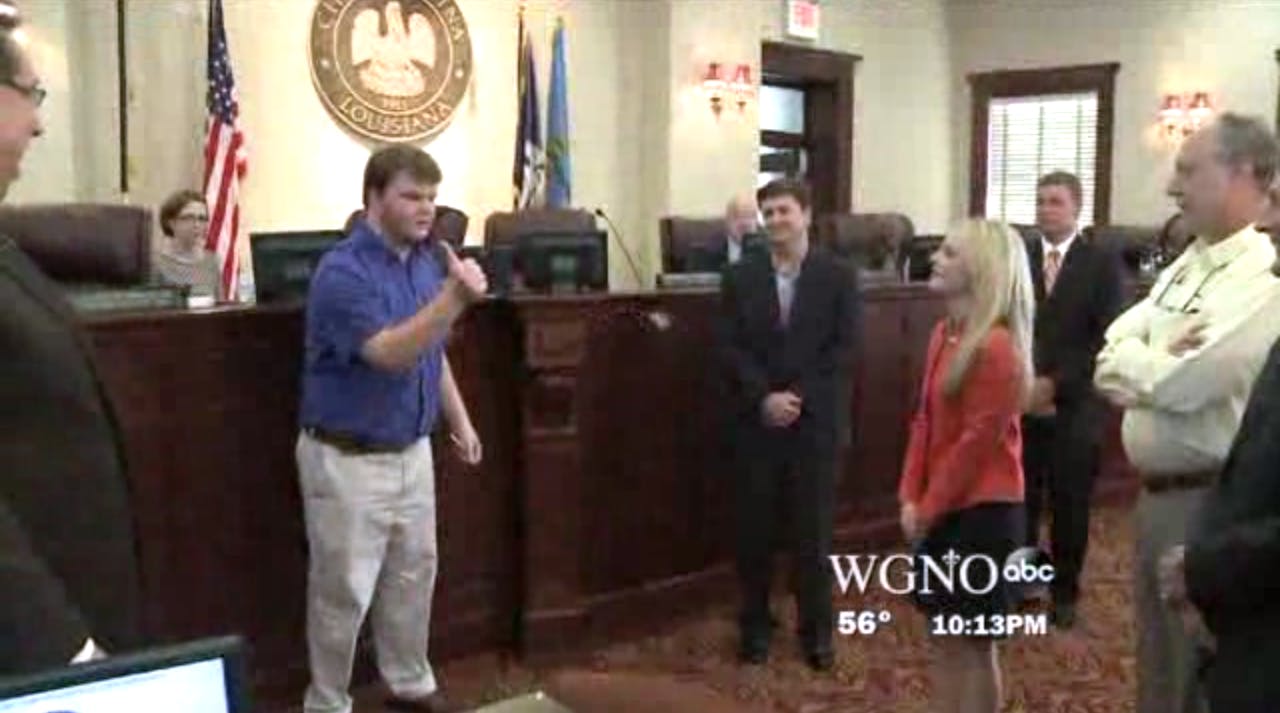 There are very few coin tosses with higher stakes than the one carried out in Gretna, Louisiana Wednesday night.
The town is getting a new police station and last month accepted seven bids from construction companies looking to win the right to demolish the existing headquarters and build the new one.
Problem was, for the first time ever, the city had two contractors tie for the lowest bid, according to reports from WGNO TV. F.H. Myers Construction Co. and Trimark Constructors—both local companies—submitted bids at $4.4 million.
So, the town, with both companies in agreement, decided to settle the matter with a coin toss.
Officials held the toss in the town council chambers and the actual coin flip was carried out by Ashton Miller Robinson, the great-grandson of the former police chief after which the new police station will be named, Beauregard H. "Burry" Miller Sr. Miller was elected chief at the age of 26 and served for an amazing 53 years.
The companies put their names in a hat to see who would get to call heads or tails. F.H. Meyers won the right, called heads in the air and won the toss.
F.H. Meyers CEO Rachelle M. Albright told WGNO that the coin toss was a first for the company, which employs 26 workers. "We built several facilities related to police stations and sheriff's offices," Albright said after winning the toss. "We're glad to be the contractor who was selected, or I guess won this process."