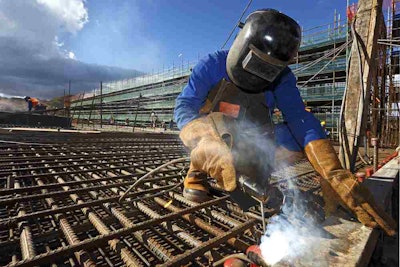 The U.S. construction industry added 15,000 jobs in February, according to preliminary data from the Bureau of Labor Statistics.
The gain came as a surprise as many economists expected the number to be down due to the harsh winter weather.
February's gains bring the number of Americans employed in construction to 5.941 million—2.6 percent higher than in February 2013. It's also highest employment number the industry has seen since June 2009 when it employed 6.010 million Americans before the recession hit hardest.
February's gains followed a 50,000-job gain in December, the highest gain in seven years. That figure was originally reported by the BLS at 48,000 but was revised upward this month.
Despite the job gains, the industry unemployment rate rose for the third consecutive month to 12.8 percent. Since November that number has risen 4.2 points.
The U.S. economy added 175,000 jobs in February while the unemployment rate rose to 6.7 percent.