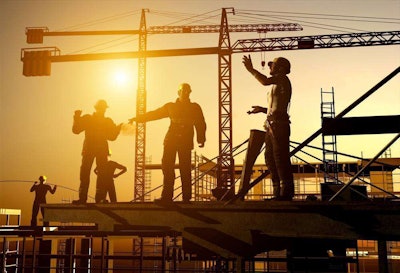 Like their peers across the U.S., contractors in Florida are facing a shortage of skilled workers, as a report from Florida Watchdog details.
In Florida, housing inventories are drying up which means that new ones will need to be built as demand rises. Problem is, as we've seen in many other places, many of the skilled veterans of the construction industry left Florida for more stable work in other states and industries.
That alone isn't surprising. A survey released by Associated General Contractors of America in September found that 74 percent of contractors are having trouble finding skilled workers. It's a well-documented problem.
What's interesting about this report is an analysis of the situation from Jorge Salazar Carrillo, an economics professor at Florida International University.
"The lack of qualified employees is a temporary problem," Carrillo told Florida Watchdog. "Unemployment is still very high everywhere, and it's much higher than official numbers show."
Carrillo then said that the surplus of construction jobs coupled with a short supply of skilled workers will force contractors to increase wages. And when the wages go up, those who aren't working in construction will be drawn in, including many who are drawing unemployment benefits.
Carrillo makes a great point. In addition to reaching out to younger Americans and educating them on the opportunity in construction, the industry would be well served by increasing wages. However, as of yet, there hasn't been much evidence of that happening.
When discussing how the industry would perform in 2014, Associated General Contractors chief economist Ken Simonson made the same call.
"To get them back, contractors will likely have to spend more on wages, benefits and bonuses. Firms that can't find the additional workers they need will increase their payment of overtime wages," he writes. "As a result, employers' costs for employee compensation, BLS's overall measure of wages, salaries, benefits and required payments such as unemployment and workers' compensation, will probably go up 3 to 4 percent in 2014, compared with a 2.1 percent rise from the third quarter of 2012 to the third quarter of 2013."