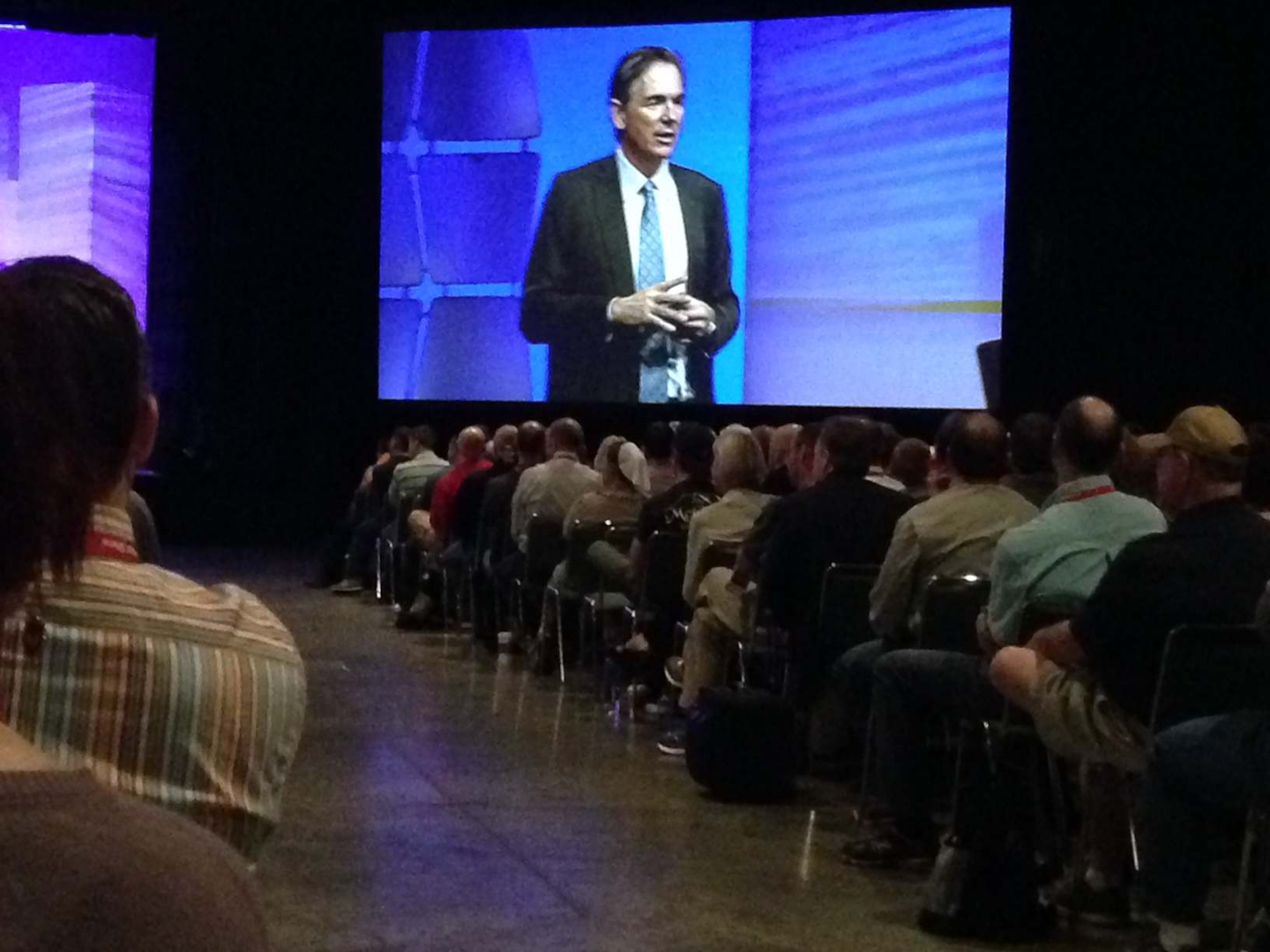 One definite perk of a free press pass is the exposure I get to high-priced talk. Filling a podium is not cheap; just check out a speaker's bureau website to get a taste of what even B Level speakers command.
I didn't have real expectations pro or con when I heard that Billy Beane, general manager for the Oakland Atheltics, was the keynote at the American Rental Association show this week.
Sure, I'd read and enjoyed Michael Lewis' 2003 book "Moneyball," which chronicles Beane's journey to turn around the Oakland A's by paying attention to key stats, but sometimes admirable protagonists can be less than stellar under the lights.
Beane, however, had a genial, self-deprecating manner. He opened by putting up his own player stats on screen and commenting, "What you're seeing is basically Chapter 11 for a baseball player. I was the classic case of an overvalued asset. I was judged based on the visual: I looked like a baseball player so everyone thought I would be one."
Which set up his main point: business leaders need to block the visual and look at actual numbers. This is the reason Beane still doesn't watch Oakland games live. "I don't want my emotions to get in the way, which would happen if I watched. It's too small of a sample."
Beane went on to outline the "Moneyball" story, how a front-office kid, then 24-year-old Paul DePodesta, championed paying attention to the stats, particularly a player's ability to get on-base.
"Paul told me the math will always work," Beane said. "And the great thing was we could afford this strategy. We now had a process for our drafting."
When Beane started signing undervalued players who were able to get on base, the Oakland A's started advancing to the postseason, although the World Series has still eluded them. The team still spends at least 70 percent less on salaries than the high-flying Yankees or the Dodgers, and remains profitable.
However, it means Oakland has a lot of turnover ("the riskiest thing you can do as an As fan is to buy your kid a jersey with the name of his favorite player on it," Beane admitted).
But Beane has is proud of one "Moneyball" legacy: "It opened up baseball to a lot of really smart people who now have a portal into the game."