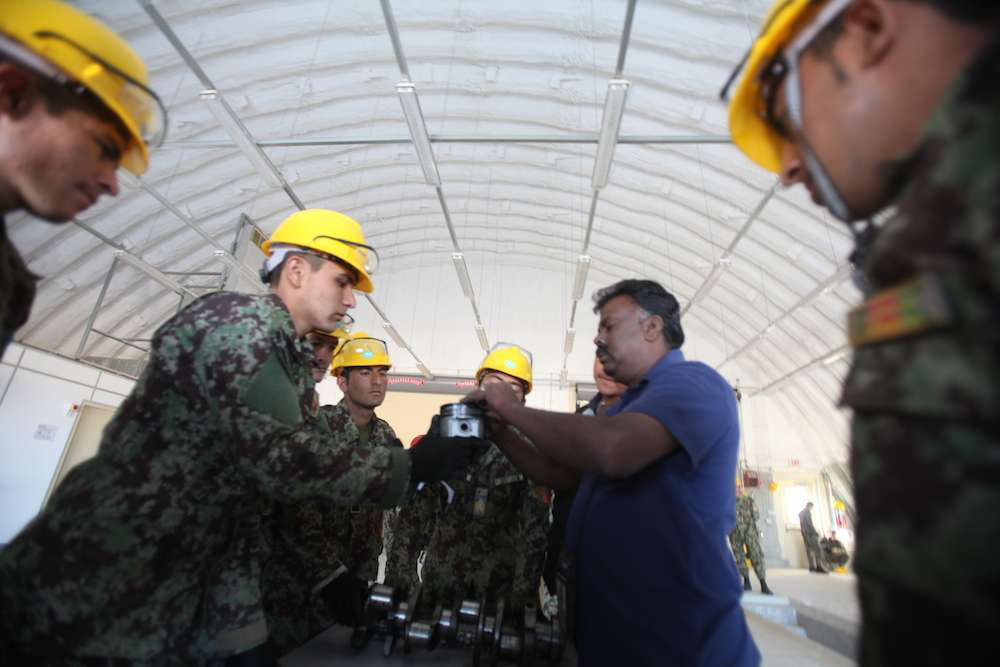 More than 100 construction companies have joined forces in committing to hiring more than 100,000 veterans over the next five years.
First announced in a Wall Street Journal op-ed written by First Lady Michelle Obama, the move is part 0f Joining Forces, a White House initiative to find more private sector jobs for U.S. military veterans.
As part of the announcement, Bechtel Corporation executive Larry L. Melton called veterans "invaluable to the construction industry," noting that "men and women who serve in the military often have the traits that are so critical to our success: agility, discipline, integrity, and the drive to get the job done right."
"All men and women who have sacrificed for our country in our armed services deserve opportunities for good jobs worthy of their character and their achievements," said U.S. Secretary of Labor Thomas E. Perez. "The Department of Labor will do whatever it takes to help our veterans translate their skills and leadership into jobs, and I am inspired by the commitment displayed today by the construction industry and all our partners in helping to achieve that mission."
The news is good news to both veterans and the construction industry at large as it will no doubt fuel the 2.6-percent annual growth by 2022 forecasted by the Bureau of Labor Statistics. The BLS expects the industry to add 1.6 million jobs by that time. The industry added 48,000 jobs in January, the largest monthly gain in nearly seven years.
In January, Hire a Hero, a similar hiring initiative for veterans run by the Armed Forces Support Foundation, announced that it had seen difficulty placing veterans in construction jobs. The foundation announced that it would launch Staff a Hero, a staffing company creating temp-to-hire positions and providing additional training for veterans.
In the op-ed, Obama notes that veterans have difficulty finding jobs once returning home since their military resumes aren't always clear indicators to prospective employers of their skill sets.
She tells the story of Glenn Tussing, an Air Force veteran who was responsible for figuring out how many and what types of troops were needed to complete a mission as well as sending those troops where they needed to go. Though the match may have not been clear on the surface, Tussing was hired by Disney to oversee food menus at Disney parks across the world.
At Disney, instead of routing troops, Tussing determines the amounts and types of ingredients needed to make certain meals and routes those ingredients to Disney parks. Obama says Disney human resources specialists are trained to go through military resumes and identify veterans with experience that matches the company's needs. And Tussing is apparently using the same computer programs he used in the military to do his job.
Since launching Joining Forces in 2011 large companies including Disney, Starbucks, UPS and Walmart have led the charge, Obama says. In total, more than 400,000 veterans have been hired to date.
"The CEOs we've spoken to have been consistently impressed with their hires, reporting that veterans are some of the highest-skilled, hardest-working employees they've ever had," Obama wrote. "Current research supports these claims: A report from the Institute for Veterans and Military Families at Syracuse University states that veterans are resilient, adept at building and leading teams, comfortable with diversity, and able to handle uncertainty."